Why Monetize Your Social Media?
Let's face it, in today's online economy, if you haven't figured out a way to monetize your content, your initiative is no more than a hobby! Some would say you're wasting your time; others will encourage you by saying that it's great even if it's just a hobby.
Having a hobby is important – but if that's all it is, then you'll still need to keep your day job in order to make a living!
I know!!! I've been there myself and I hear it all the time from new bloggers and online business owners. Starting with a side hustle until you figure out a way of turning it into a recurring stream of income can be a challenging process!
Whichever platform you're using – be it a website, a blog, podcast, YouTube, or social media – and whatever it is that you're sharing, it needs to create value in order to be sustainable.
It doesn't matter how much joy your blog or Instagram feed brings to your life, how content and fulfilled it makes you feel, if this is not converted into making money, you won't get the support, recognition, and encouragement from your family and friends that you need to get the ball rolling.
More importantly… you won't get the support of the single most important person in the world – YOU! And why is this self-support so important? Because this is what builds confidence. From the wins you gather along the way!
We all tend to measure our success and build our motivation according to the results. And money just happens to be the common denominator that helps measure that success.
So, we are here to help you connect your work, passion, and hobby to results – in other words, monetary compensation. And this is why VENNDY's tools directly link your passion/ knowledge/ things you love doing to results… if you only do it right!!
Keep on reading if you want to learn more about how VENNDY does that, but first let's start with these two important questions:
Is your income depends on the size of your followers? and


Why is your social reach so important for monetization and how you can use it to your advantage.
IS YOUR INCOME DEPENDENT ON THE SIZE OF YOUR FOLLOWERS?
We cannot really speak about the monetization of social media without addressing the question of its size.
The size of your following is often perceived as the most important indicator of success and influence.
We've shown
in a previous post
that as the size of followers grows, the rate of engagement with followers decreases.
When it comes to conversion (i.e. turning followers to customers), size is Not the important parameter. Trust and engagement are!
Statistically, it is obvious that the more people you reach, the greater the chance of making sales.
But if you look at your social media strategically, what you find out is that:


Social media is not the end goal. It is simply one of the platforms that help you reach more people so you can invite them to opt-in your sales system,


When you focus on serving your audience with great valuable information - you will attract the audience that is most in need of your content and services.


The result will then be that your income will start growing as you grow your followers. We encourage you to start early to plan and focus on the whole strategy of growth and monetization.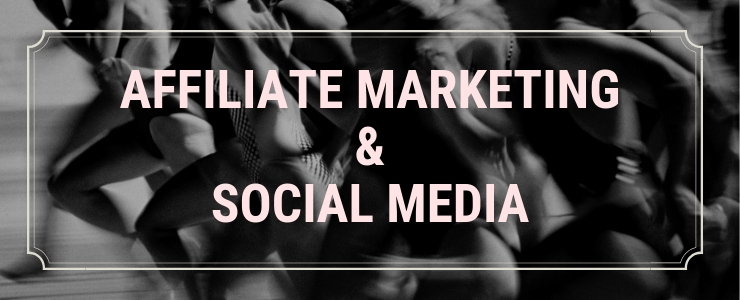 WHAT DOES AFFILIATE MARKETING HAVE TO DO WITH SOCIAL MEDIA MONETIZATION?
In previous posts we looked at how you can start blogging without a blog, start an online business as a beginner, and create a VENNDY Affiliate Shop – an experience-based boutique where you can share and promote the products, places, and services you love.
Affiliate marketing is the process of referring readers to your recommended products, places, and services and receiving a commission if the reader signs up or makes a purchase. It's like recommending a friend to go see a show or stay in a hotel you really loved and getting paid for it!
If you are new to affiliate marketing, you can check out the blog posts in the carousel below to read more of our affiliate marketing guides:
If you're still here, you are probably now wondering how you can turn your nice Instagram feed or Pinterest account with thousands of impressions into a money-making channel. Ask yourself the following questions:
Are you drained from all that time spent looking for sponsored partnerships and feeling disconnected from yourself and maybe even in conflict with your creativity and spontaneous ideas?
Are you hustling to bring traffic and grow your following, only to end up making no income because none of these followers actually convert into customers?
Are you eager to share your passion, creativity, and ideas and all the knowledge and wisdom you've gathered as a stay-at-home-mom, traveler, foodie, artist, or designer?
If the answer to any of these questions is yes, then this post is for you!
We're here to encourage you not to start something you will struggle with but rather to monetize your strengths, knowledge, and experience. Don't sell the single most important resource you have – your time – for money; instead, convert your experiences into a passive stream of income.
If you are great at shopping – do that!
If you are an expert at finding deals online – do that!
If you love traveling – do that!
If you are an excellent source of tips and finds for your family and friends about everything lifestyle – do that!
Most of your time should be spent doing the things that keep you in the flow, losing track of time; then the rest of your time you can be looking for ways to reach out to new people, so that they too can enjoy and learn from your enjoyable experiences!
So, if you are wondering how to monetize your passion, how to monetize your expertise, how to monetize your knowledge, or how to become an influencer within your niche, below we show you that now, more than ever before, there are more opportunities for you to use influencer marketing to monetize your social reach and maybe become one of the top social media influencers of coming years.
Affiliate marketing can be a source of monetization for your content as either a blogger or an influencer. There are two kind of products you can promote: those you really believe in and have used yourself or those you have or get knowledge about by researching, experimenting, and documenting your experience.
What could be better than recommending products you've used that have helped you achieve something?
What could be better than helping others get to know and enjoy the things that make you happy?
Traveling the world and you find a delightful café?... Tell others about it.
Discovered a charming boutique hotel?... Share it with your affiliate link.
Your heart is full seeing your kid enjoy a new toy? … Just found a new brand of accessories for children's room?... The list is endless!
Help others enjoy the things you can't live without or that make your everyday beautiful.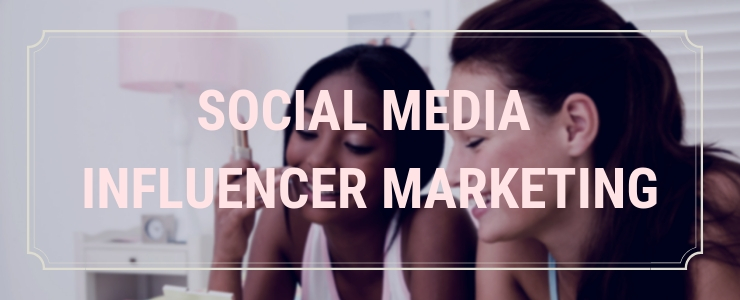 WHAT IS SOCIAL MEDIA INFLUENCERS MARKETING?
Influencer marketing is a relationship between a brand and an influencer. The influencer promotes the brand's products or services through social media exposure such as Instagram, Facebook, or YouTube as well as through a blog/website.
Influencer marketing is no longer a new concept and more companies and brands are using it to grow brand awareness, drive traffic, and improve conversion rate.
Social media has been playing a significant role in how ecommerce is changing the way we explore, find inspiration, and shop online. This is why affiliate marketing and influencer marketing are so relevant for monetization through social media.
How should you monetize Instagram or Pinterest?
Sponsored content is one way to monetize your Instagram. Another way is to use affiliate marketing for monetizing Instagram as an influencers. Using affiliate marketing you can also monetize Pinterest.
Here's what you should know as a social media influencer:
1. Trust – In order for influencers to have some impact on a community of followers, they must be trusted for their knowledge or for their experience about what they are promoting.
2. Micro-influencers sell more – There are clear advantages to working with micro-influencers vs. bigger influencers or using celebrity endorsements, as discussed in the post: The Advantages of Micro-Influencers and Their Relevance for Both Brands and Affiliates.
Non-celebrity influencers are 10 times more likely to drive in-store purchases, according to a large survey conducted by Collective Bias reporting that millennials prefer "peer" endorsements to those of celebrities.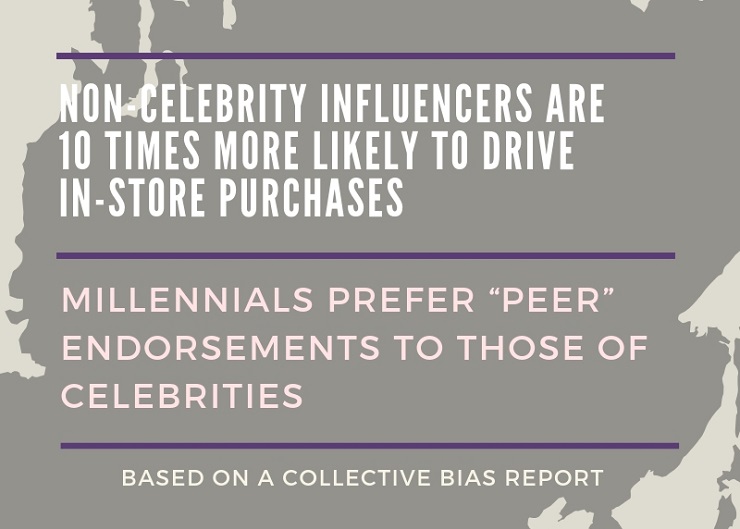 3. Millennial women are socially influenced – Women drive 70–80% of all consumer purchasing through a combination of their buying power and their influence. According to a report by Merkle and Levo, what influences millennial women's purchase decisions, in addition to the brand story, values, and price are these 4 criteria:

83% say that

customer ratings and reviews

influence their purchases
6 in 10 are influenced by

recommendations

from family and friends

About 33% are influenced by

word of mouth

25% are influenced by

influencers and Instagrammers
Although only 25% of millennial women reported that influencers have sway over their purchase decision-making, as many as 62% have tried a brand due to the recommendation of an influencer. And this is an important number to remember!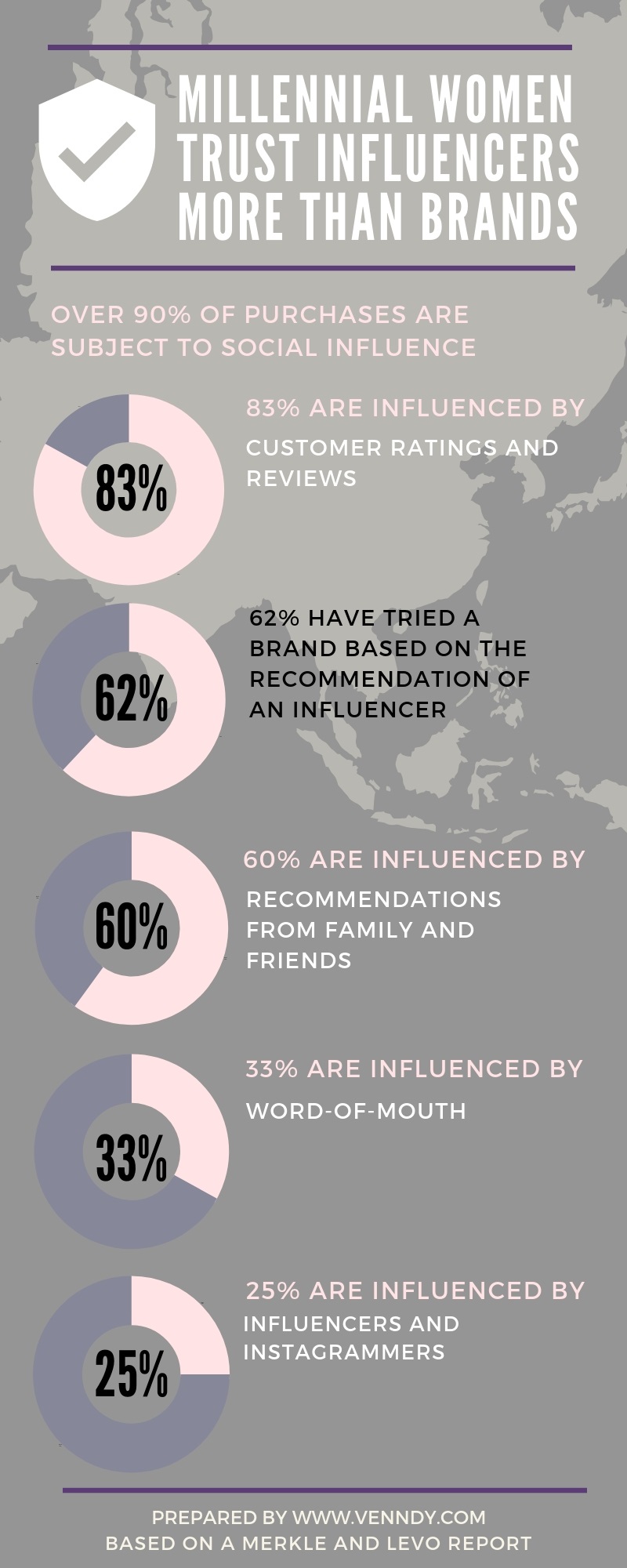 WHY INFLUENCER MARKETING IS GROWING?
The number one reason why influencer marketing is flourishing is the fact that our habits and preferences as consumers are constantly changing.
There are three changes which are worth highlighting:
1. Preference for purchasing experiences and not things
A majority of millennials (18–34) would rather spend their money on experiences than products. Travel, concerts, music, and adventures are some examples of experiences cited in a survey back in 2016.
In a newer survey, the same study by Merkle and Levo mentioned above, "about 8 in 10 millennial women occasionally indulge in big-ticket purchases," which seem to often be experiences such as travel, restaurants…
Almost half (45%) of respondents in their study said that their biggest purchase over the past year was on experiences, and more than half (54%) said that would be the case in the next 12 months.
More than 7 in 10 said that spending on experiences makes them happiest.
2. Increase in millennial women's purchasing power and their search for additional side income – Millennial women's purchasing power and total spending is constantly increasing. According to the report, part of the funding that fuels this spending comes from side hustles: while 80% of the millennial women surveyed were employed full time, 40% reported having a side hustle due to the need for additional income.
3. Growing habit to share experiences – A growing number of millennials share their experiences by showing off their purchases (44%), telling their friends about their favorite brands (57%), and learning about new brands and products through social networking (66%).
All this means that our voices as consumers matter more now than ever before. Let's check why!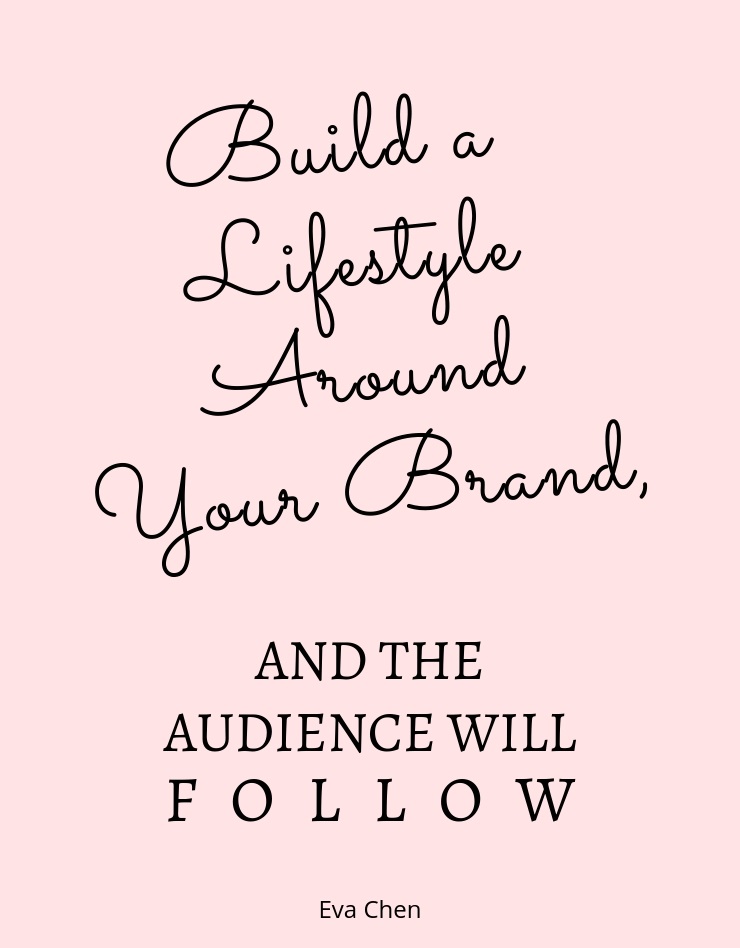 WHY YOUR VOICE AS A CONSUMER MATTERS?
Whether you are already an influencer using a blog or have grown a following on social media, your voice as a customer matters!
You can make a difference in helping your peer group shop better by inspiring them or sharing practical advice. But you can also support your favorite brands, which are dependent more than ever on your feedback and recommendations.
Here are some of the trends that will shape the social media sphere in the coming year, according to the experts at the social media platform eClincher, who shared their 5 trends to look at in 2019:
1. Discoverability– It is no longer only about being found through SEO optimization. Your voice as a consumer matters because the crowd online is no less important than a search engine for virality and discoverability. Discoverability of products, brands, and places is reinforced by the audience who endorse or recommend brands.
2. Democratization– It is no longer about how great a brand's website is or how large the marketing budget you've invested in a campaign. Your voice as a consumer matters because with your help and with the network effect of social media, small and even unknown brands can have a social reach like big ones. This offers equal opportunities for making an impact to anyone around the globe.
3. 1:1 Customer relationships – It is no longer about earning customer loyalty and relying on it long term. Your voice as a consumer matters, because, in the words of Scott Cook, founder of Intuit, "a brand is no longer what we tell the consumer it is – it is what consumers tell each other it is." Therefore, loyalty must constantly be earned through direct engagement and ongoing brand advocacy in social networks, in order to manage the consumers' easy access to a alternatives based on prices, reviews, and preferences.
4. Content remains king and queen – Your voice as a consumer matters because of the growing number of channels where you can share your ideas. But it is no longer just about writing great content and reaching others with information and advice; visual content is growing and rapidly seizing users' attention. Your ability to easily share your content (both visually and contextually) across many platforms will influence who you reach and how fast you reach them.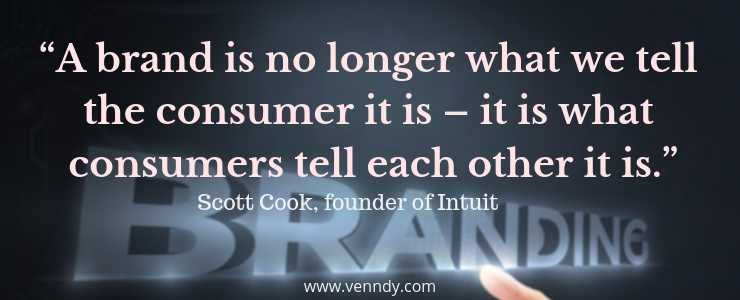 Let's recap some of the main points:
Social media is changing not only how we connect and interact but also how we explore, discover, shop, and earn money online. These changes are creating new and better monetization opportunities for influencers:
More millennial women have a side hustle alongside their full-time job. Influencer marketing is a great way to make some additional side income, independent of time and place.
Social media influencer marketing is growing because as consumers we prefer experiences over products. This requires tools and channels for easily sharing not only products but also people's views on experiences.
Social media has the potential to become an even a bigger player in the growing ecommerce because of consumers' need to use the new discovery channels to build trust and thus better evaluate recommendations from unfamiliar people.
Every consumer's voice counts because of the greater discoverability, democratization, visualization, and connections built through social media.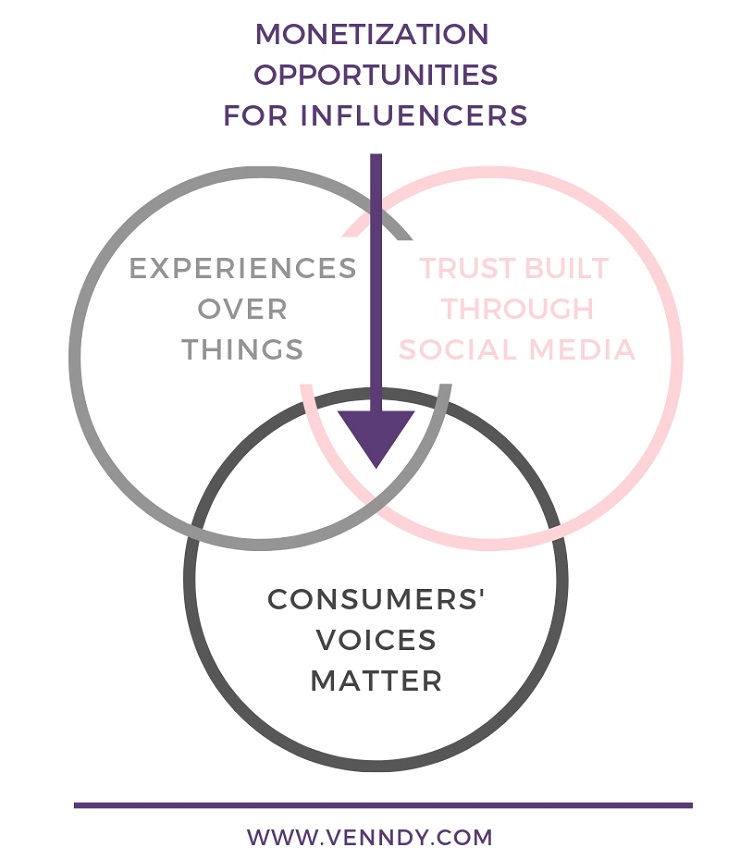 So why do you need to know all this?
It's true that more followers and more traffic have a greater potential to drive clicks and sales, but there's 3 more things to keep in mind:
1. Start from day one – Everyone is good at something, has knowledge, or has grown some interest or passion they can share with others – be it raising kids, cooking, traveling, or getting into shape. If you know that your goal is to make money from your knowledge, being mindful about this will help you create relevant and focused content. There is no point waiting until a later stage. Creating quality content from day one and learning how to convert it into making money will, over time, create the impact you are looking for.
2. You have more influence than you might think – Your voice as a consumer matters, so while you may not have thousands of followers, even your small community will be enjoying and appreciating what you have to share. So don't be hold back if you are just starting out. If you combine all the people you reach through the different channels where you distribute your content (blog, social media account, review sites, forums, membership communities), you'll realize your potential for making an impact.
3. A holistic approach will help you stay focused – A holistic approach means taking care of all aspects; in this case, taking advantage of all the different channels through which you can share your content. This is one of VENNDY's advantages. You create something once and then share it across all platforms with the tools and code that is provided.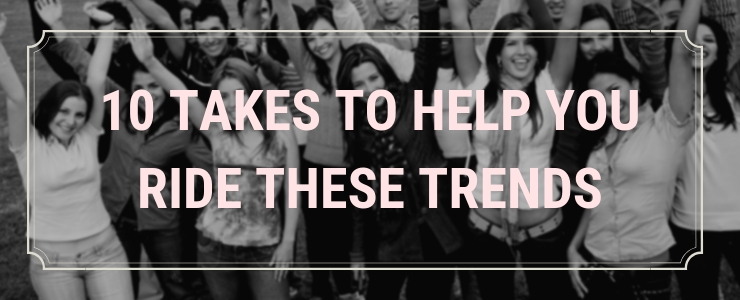 10 TAKES TO HELP YOU RIDE THESE TRENDS
1. Do what you love – Even if your goal is to make money, you can still monetize your passion, monetize your knowledge, or monetize your lifestyle experiences doing what you love.
2. Inspire– Social media influencer marketing is not about selling – it's about inspiring! So create shoppable collections of your favorite places, products, and services to inspire your followers. Help your followers discover new items and brands that have made YOUR life better, happier, or more meaningful. Inspire them to live better!
3. Share lifestyle experiences – By either writing a blog or using VENNDY stories you can share collections of items that tell a story and give details for each of the shared items as well as a review and a place to comment and interact. Read more about how to use VENNDY here.
4. Distribute across all platforms – Don't miss any of the opportunities to share your promoted items through all the social media channels you are using. If you choose not to use all social networks but rather to focus on the 2 or 3 that bring the most results, then don't you use them only to connect but also to share your content. Say you choose to be active on Instagram and Pinterest, make sure the link in your bio refers users to your favorites.
5. Add an Insta Shop tab to your blog or create one on VENNDY – Don't settle for just links to your blog posts; make sure you connect the images that made followers click on your Instagram bio link in the first place to where they can shop or explore more items on your shop-like collection. You can also add a Shop My Favorite board to your Pinterest, and instead of inserting product images with low chances of converting, add your nice lifestyle images of the experiences you are sharing, each with a collection of relevant items.
6. Create value – Influencer marketing is about making an impact and not just a living. As an influencer, as with a business, it is important to establish both a digital presence and a voice. This can be done through social media networks and communities.
7. Be human – People are looking for connections; they want to know there's a real person behind the product, experience, or collection you are sharing. So be human, consistent, honest, and transparent, share emotions and personal insights, and build trust.
8. Make the most of your reviews – As mentioned above, reviews play a significant role in consumers' purchase decision. This is why review sites like TripAdvisor, Booking, Yelp, Open Table, and Google Reviews and reviews on retailer sites are increasingly popular. Whether or not you like writing reviews, you can now own your reviews and gather them all in one place, categorized and personalized with your influencer brand. VENNDY can help you easily do that. Learn more here.
9. Blog– We've written a whole post about the option of having a blog and how to blog without a website. Having a blog was once a prerequisite to using affiliate marketing, but today there are more affiliate programs that will accept you with only an active and quality social account such as Instagram or, in certain cases, just a Pinterest account. Join affiliate programs to make the most of your social media accounts.
10. Export all your affiliate links to a marketplace – Keep your intentions clear, be transparent with your readers, and help them shop better and discover new businesses and products online. VENNDY is a three-sided marketplace bringing together cross-border online shoppers, micro-influencers, and retailers.
Using VENNDY's free tools, you can build an online shop with all your favorite items and gradually grow your following, make money from your knowledge, and take control of your financial future. It's time to end the frustration of creating content for social media and seeing no compensation for all your hard work. VENNDY's tools are great for publishers (influencers and bloggers) as well as newbies who can use social curation to better connect with others and monetize their expertise, unique taste, or passion for shopping. Learn more about how to use VENNDY here.
TO CONCLUDE
If you were wondering if and how to make money and create additional income from your social reach on Instagram and Pinterest, we hope we've inspired you to start monetizing your social influence.
Don't miss an opportunity to drive traffic from your channels to helpful, useful reviews and links which bring value to your followers and increase your commissions when a sale is completed.
You don't need to be a fashion blogger to use affiliate marketing. Affiliate marketing is way more than just for the fashion or blogging niches. Consumers the world over are looking for better experiences and lifestyles – and that is where the new money is! Therefore:
Instead of recommending a jacket, share how warm and chic you felt when you wore that jacket!
Instead of posting a booking widget with a hotel, recommend that very hotel along with a collection of other surrounding places you visited during a weekend in Paris.
Instead of posting a picture of your kid in pajamas from a sponsored partnership, tell about your bedtime routine and the stories you read and show a picture of this magical hour just before the day ends – share the real moments that create life's treasures.
Images along with personal reviews are a great way of showing your experiences and building the connections that improve sales.
We are happy to hear any more ideas you have that can help our community make money while helping others live better!
Want to learn more about VENNDY? Join our growing community and SIGN UP HERE!
If you are using Instagram to reach new customers, we hope you know how to leverage this platform's advantages. To help you out, we've created this freebie with 10 mistakes most people make. So let's make sure you're not one of them.
10 NON-OBVIOUS INSTAGRAM MISTAKES YOU'RE PROBABLY MAKING
We respect your privacy. Unsubscribe at any time.