Congratulations: the VENNDY LinkCollector is installed!
If you can see this page then everything is ready to start sharing your experiences. Upload your favorite products, places, services, and ideas and start monetizing your creative content!
Is it FREE?
Yes! The LinkCollector is FREE forever.
How to Save Items from Anywhere?
Found a place, product or service you want to recommend? Click on the VENNDY logo (the NN icon) in your browser.
Learn more on how to use the VENNDY tools by watching the following videos:
The advantage of VENNDY is that you can create widgets with items you gather from anywhere on the web and add your affiliate links from almost any affiliate network you join (as long as it complies with the network terms and restrictions).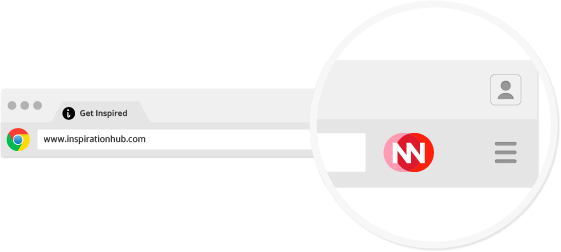 Choose the image you want to save:
Edit the title (up to 80 characters)
Choose a category and sub-category
Add a description
Add your own notes, recommendation or review
Rate the item
Add your affiliate link whenever relevant
Click VENN to send to your VENNDY profile.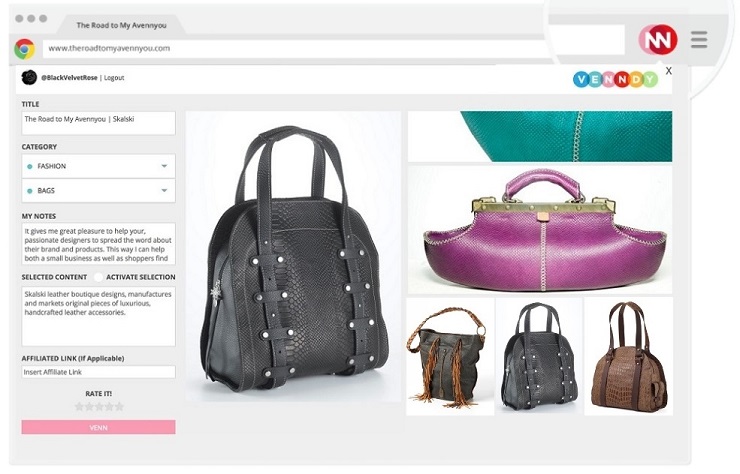 How to create widgets for your Instagram bio link and for your blog?
VENNDY's tools are built on gathering a collection of items into VENNDY's stories.
Each story collection is the basis for creating: