E-commerce platforms provide you with the means to easily promote your products and services on the internet. Regardless of whether you're promoting services, tangible items, or exclusive content access, you can find an e-commerce platform that is customized to suit your requirements. Nevertheless, it's important to note that not all platforms are created equal.
The optimal selection for your business depends on the unique characteristics of your industry and the types of offerings you provide. In this topic, we have gathered a range of our recommended e-commerce platforms that you should consider before embarking on your quest to showcase your expertise and offerings in the digital marketplace.
Without a doubt, Shopify stands as the world's most renowned e-commerce platform. It spans the globe, enabling entrepreneurs from every corner to embark on online selling journeys. Countless businesses employ Shopify's user-friendly features to engage with their customer communities.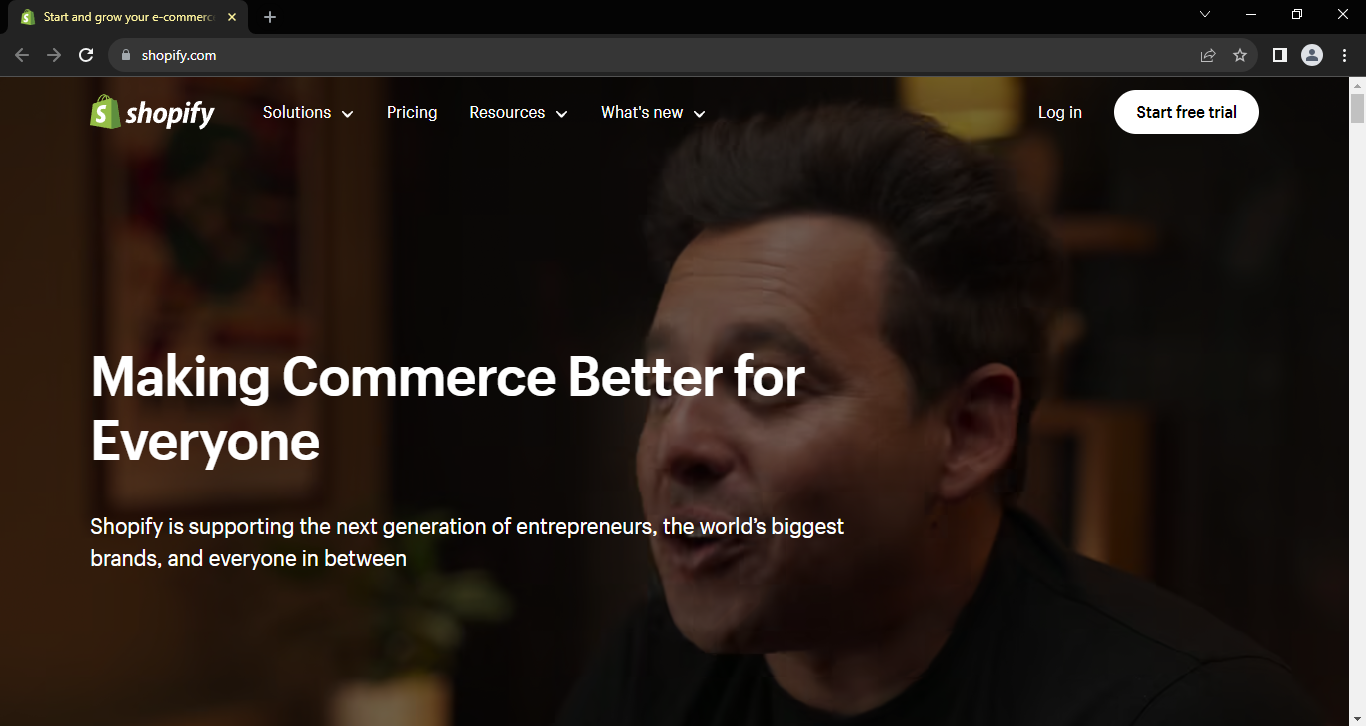 Shopify's supremacy in this domain arises from various factors. It boasts an easy-to-navigate interface, complete with drag-and-drop page creation, tailor-made checkout choices, and a plethora of tutorial videos and guides to kickstart your venture. Furthermore, the Shopify marketplace offers an extensive array of add-ons, plugins, and integrations, ensuring ample opportunities for business expansion.
VENNDY
But what if you're not a business owner selling your own merchandise?
VENNDY is different.
It offers a solution to those who are not necessarily selling their own products.
VENNDY helps creators, bloggers, influencers, coaches, and service providers to recommend merchandise, places, and services based on their expertise or knowledge.
Currently, as we grow our community, the best way to use VENNDY is by adding a link in bio to all your social platforms. It's a complimentary offering that helps you leverage your connections with your audience and put their needs as top priority, as you share your favorites.
VENNDY's main goal is to make it super easy for you to set up your own shoppable destination to showcase recommendations and featured products in just a few minutes.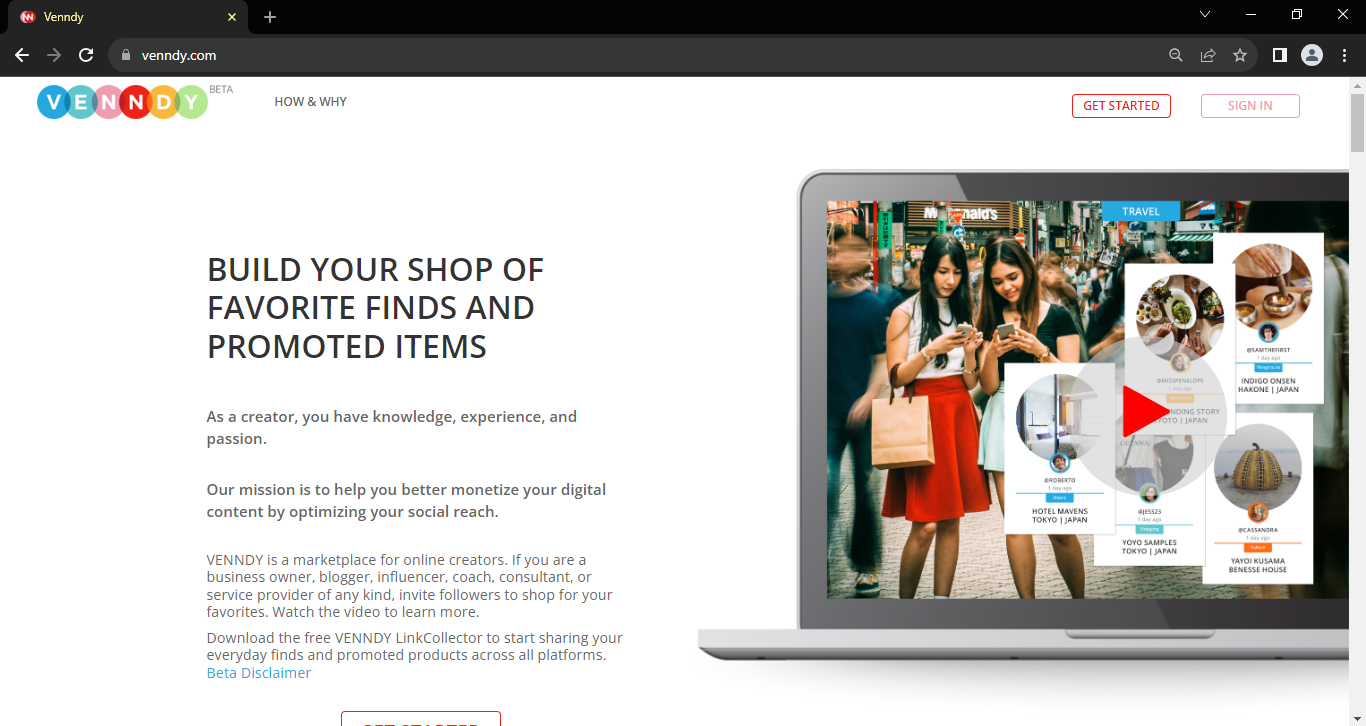 As we grow, and expand our user base as a community, VENNDY's collaborative feature will let you offer your recommendations to other creators, allowing us to join forces and create more comprehensive lists. While you might not earn a full commission on everything you share, it helps you create a more complete and helpful list. This adds more value, builds trust, and allows your readers to pick the best options for themselves.
Just before we get into some actionable steps,
If you are new to affiliate marketing, tohelp you along, we have created a free "Affiliate Marketing Strategy Cheat Sheet" according to which you can build your "Affiliate Marketing StrategyMap."
GRAB OUR FREE AFFILIATE MARKETING STRATEGY CHEAT SHEET AND BUILD YOUR AFFILIATE MARKETING STRATEGY MAP
We respect your privacy. Unsubscribe at any time.
WooCommerce is an open-source plugin that allows websites built on WordPress. It helps you sell things online, take payments, and is a fantastic way to transform your WordPress website into an online store. With WooCommerce, you get everything necessary to start and manage your e-commerce site smoothly.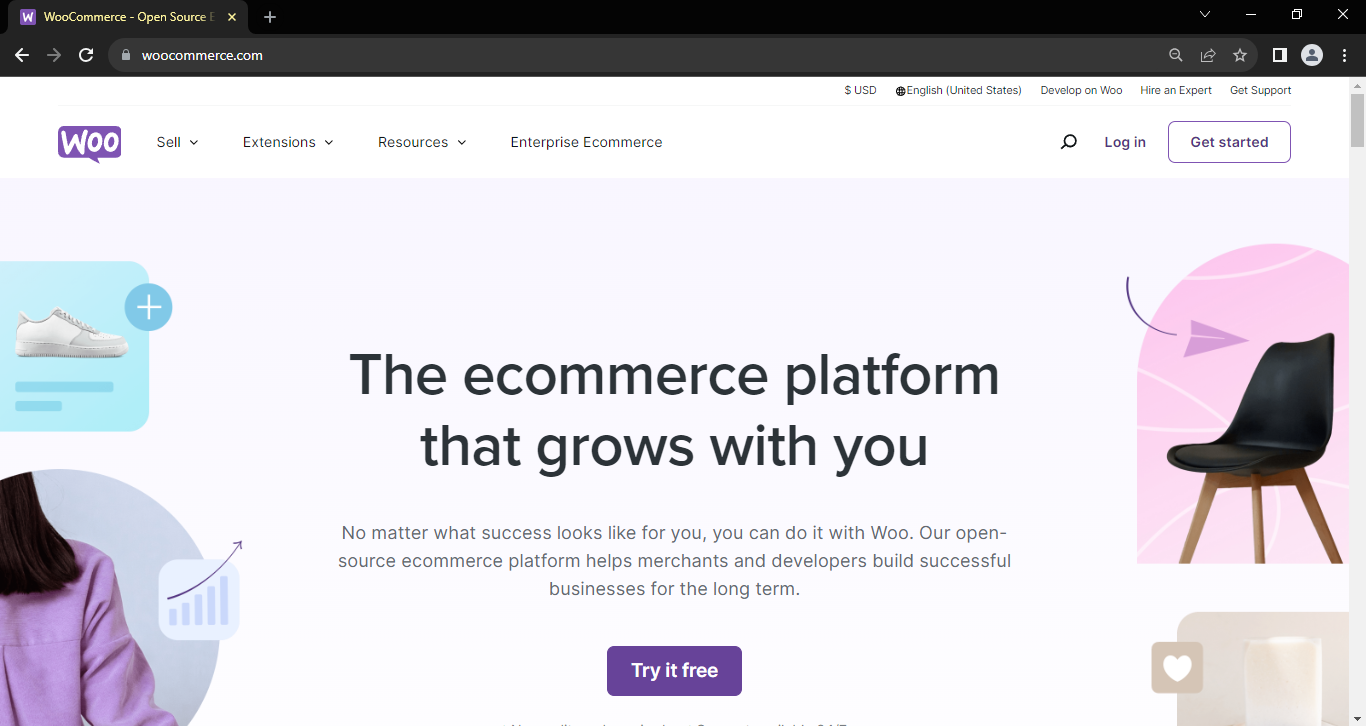 Many small businesses and individuals prefer using WooCommerce because it's both versatile and user-friendly. It allows you to set up your online store right within the WordPress platform, which many of us are already comfortable with. Additionally, you can tap into the power of the WordPress API and its wide range of extensions. This provides you with numerous ways to enhance your customers' online shopping experience. Moreover, you can even use your WooCommerce store for dropshipping if that's something you're interested in.
3. BigCommerce
BigCommerce stands out as a highly flexible e-commerce platform that you can tailor to your specific needs. It comes with a wide range of versatile features, allowing you to adapt and grow your business. What's more, you can seamlessly connect your online store to popular platforms like Instagram, eBay, Facebook, Target, Google, and Wish.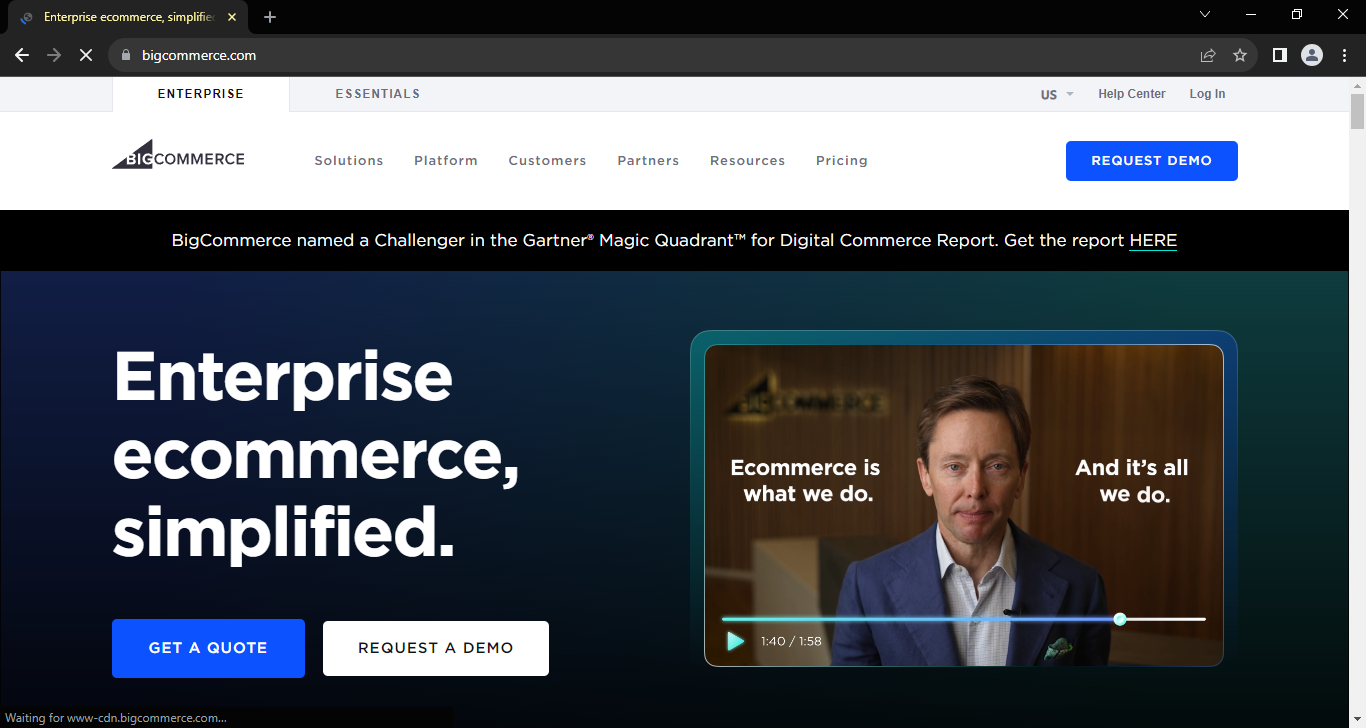 BigCommerce offers a wide range of themes and tools that can assist you in designing an ideal website for your business. This flexible platform also comes with robust security features to safeguard your operations and provides various analytics options to help you understand what's effective. If you're a developer who prefers headless architecture, BigCommerce offers numerous opportunities for customization.
4. ShipStation
ShipStation is a helpful online tool that makes it super easy for online sellers to handle their orders. It lets you take care of and send out your orders from all your different sales platforms all in one spot.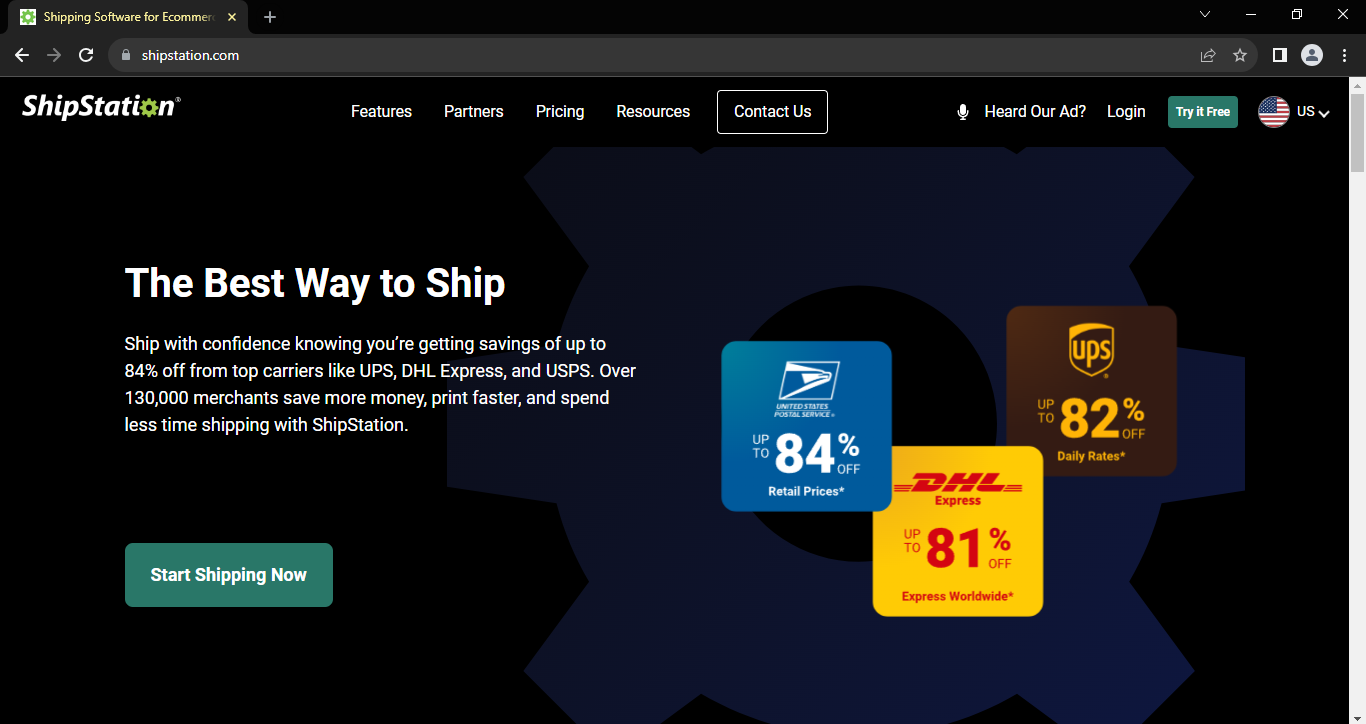 Think of ShipStation as a handy online tool that simplifies the way online sellers manage their orders. It allows you to efficiently handle and ship orders from various sales platforms, all from a single, convenient location.ping process.
5. Shift4Shop
Shift4Shop was created with the goal of bringing together a wide range of popular e-commerce features in one place. Some of the exciting features on this platform include a tool that lets users add gift-wrapping to their products, a system for managing purchase orders, the choice to run loyalty programs, and the capability to offer recurring orders.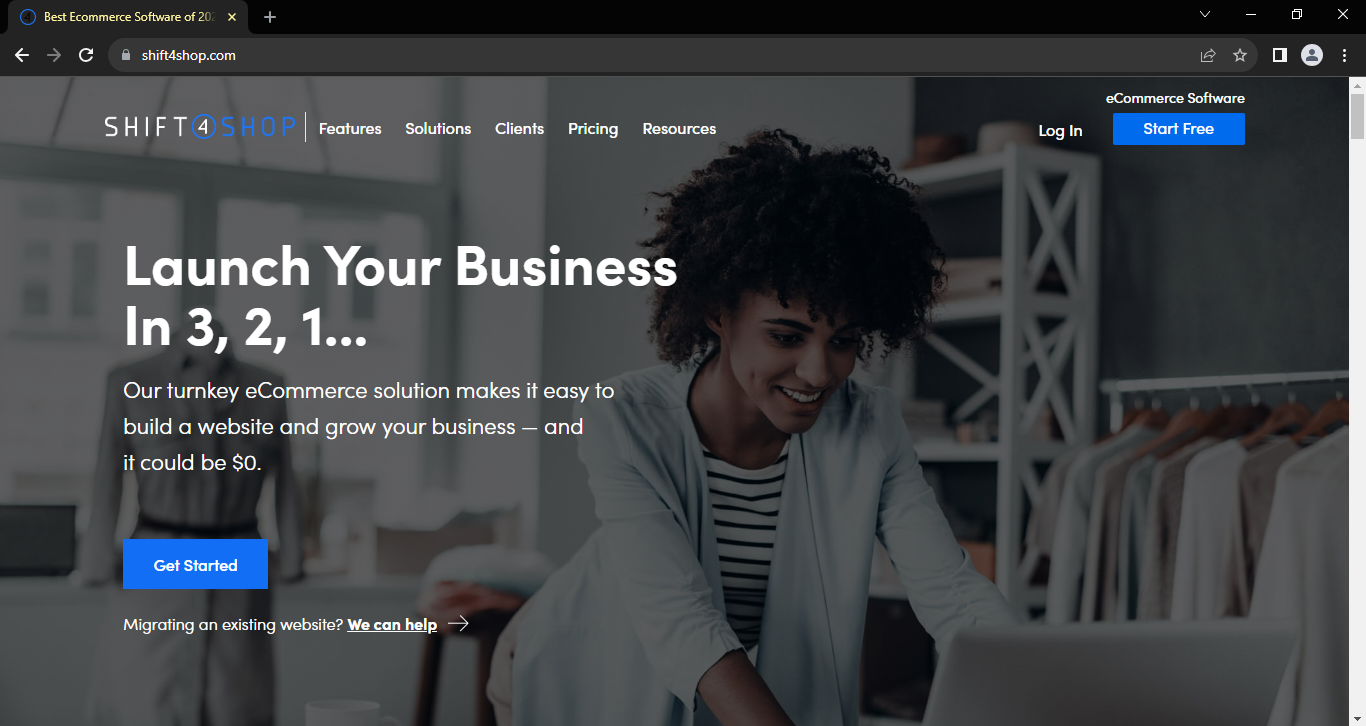 You have two options when it comes to creating a store with Shift4Shop. You can either pick from a variety of pre-made templates they provide or design your own unique store. They've made it easy to make design changes with a handy quick edit tool. Plus, your product images will look great thanks to Shift4Shop's automatic zoom feature, and you can even sell your products through Facebook by integrating your store.
Like on certain other platforms, Shift4Shop allows users to write and publish their own blogs. Additionally, it offers tools to help you create and manage coupons, send out newsletters, and run affiliate marketing campaigns.
6. Squarespace
Squarespace is a trusted name in the e-commerce market. It's widely recognized as a top choice for making beautiful websites.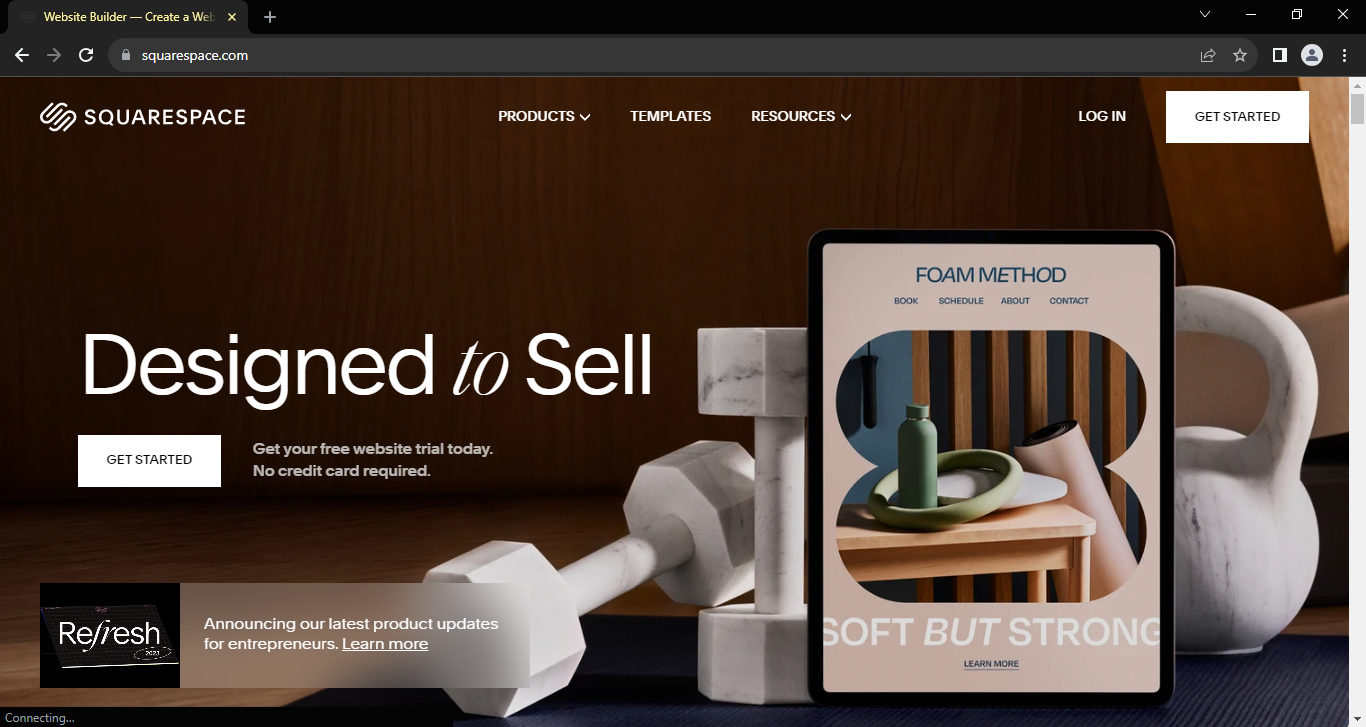 With Squarespace, you can bring your dream website to life in no time, thanks to its easy-to-use drag-and-drop tools. You don't need to become a coding expert or hunt for a web hosting service. Plus, it offers some fantastic website designs and a bunch of handy features like built-in SEO tools, analytics, and traffic monitoring tools.
7. Zyro
Zyro is a user-friendly tool that allows anyone to easily build websites without needing coding skills. With Zyro, crafting a distinctive business website is a breeze. You can effortlessly set up online stores using their drag-and-drop builder.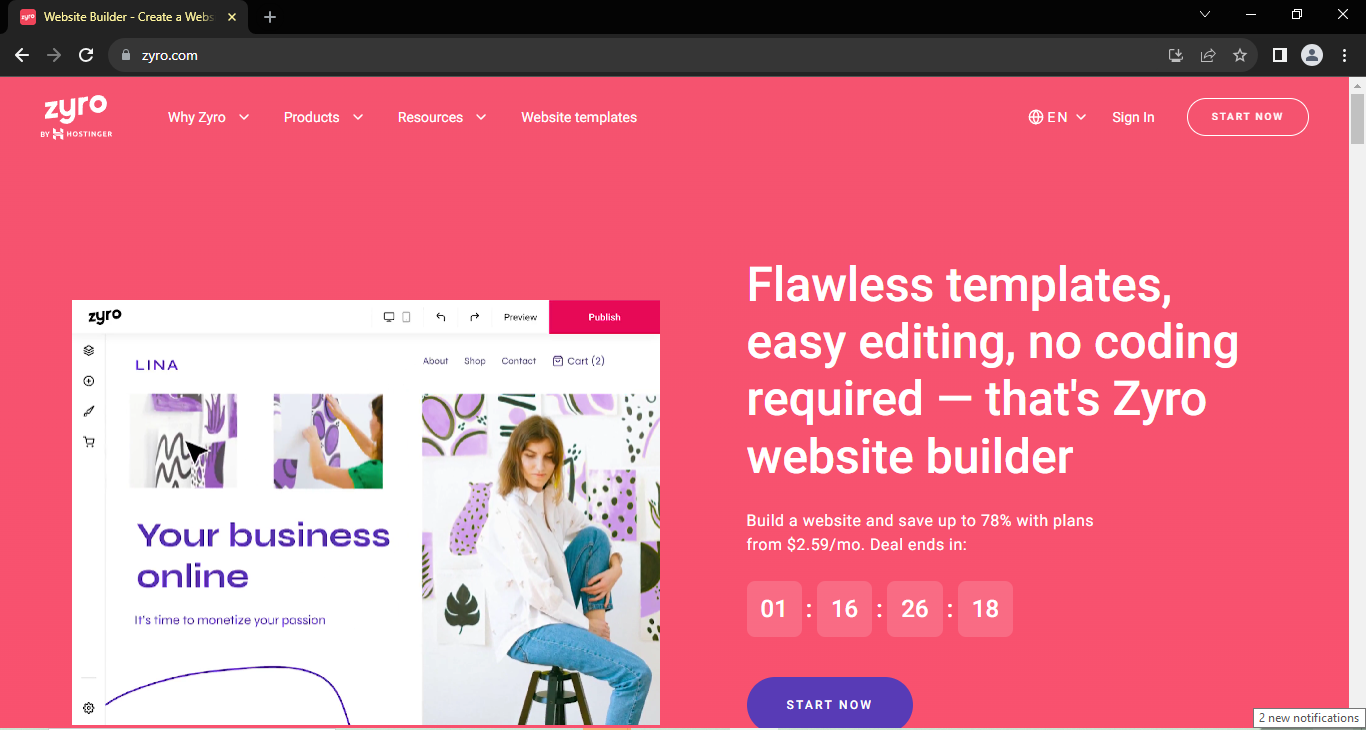 Additionally, Zyro offers some impressive features like an AI content generator, AI heatmap, and a logo builder, which means you don't have to rely on experts for these tasks.
8. ShopWired
ShopWired is becoming increasingly popular as an e-commerce platform. It serves users from all around the world and excels in terms of its features, efficiency, user-friendliness, and other aspects. When it comes to pricing, it competes well with major rivals like BigCommerce.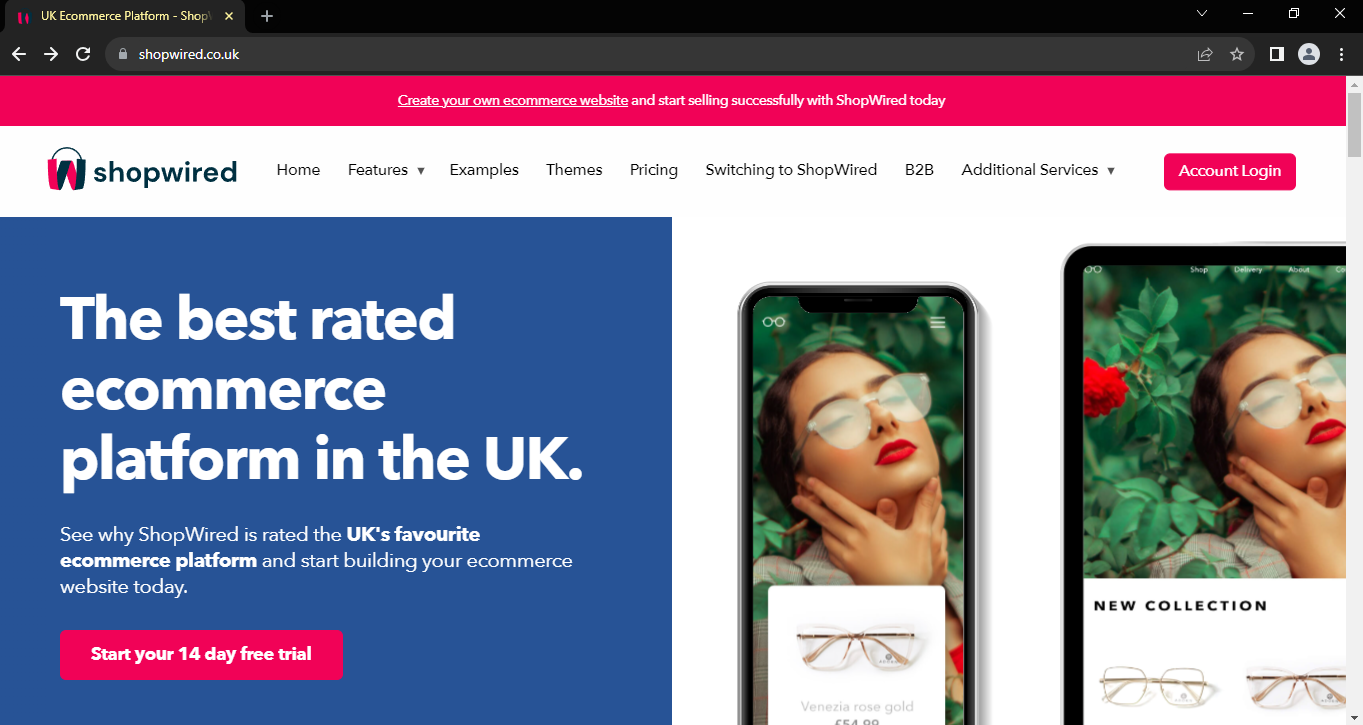 What sets ShopWired apart is that many features that other platforms charge for are available for free. With ShopWired, you can recover abandoned shopping carts and receive ratings and reviews without any extra cost. Additionally, ShopWired stores load incredibly quickly, with an average loading time of just 1.4 seconds.
9. Big Cartel
Another excellent choice among eCommerce platforms is Big Cartel. Much like the others on our list, it's a fully managed eCommerce solution. What makes it stand out is its focus on catering to artists, designers, crafters, and businesses commonly found on platforms like Etsy.
If you're planning to sell a small number of items online, then Big Cartel is an ideal choice for you. It provides customizable templates, marketing tools, and even includes free domain name registration with its subscription plans.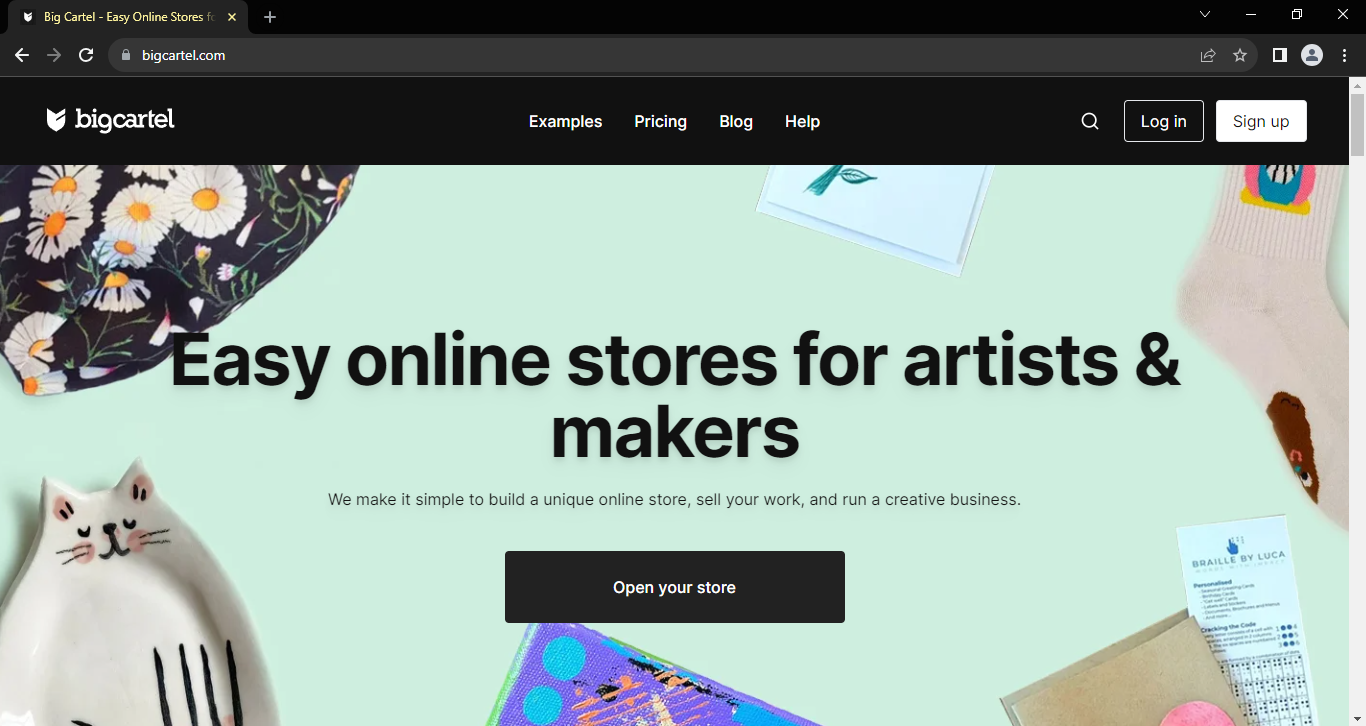 What's particularly appealing about Big Cartel is its affordability, making it a great option for those who may not be tech-savvy or are just starting out. It offers plenty of guidance and reminders to simplify the store setup process.
However, it's worth noting that Big Cartel falls short when it comes to website features, as it offers only a limited selection. Additionally, it's limited to supporting just one language, and there aren't many advanced features available to support your business growth.
10. Ecwid
Ecwid, which stands for "eCommerce widgets," is like your friendly e-commerce companion. It's a platform that helps people, from individuals to small businesses and big enterprises, effortlessly create and manage their online stores.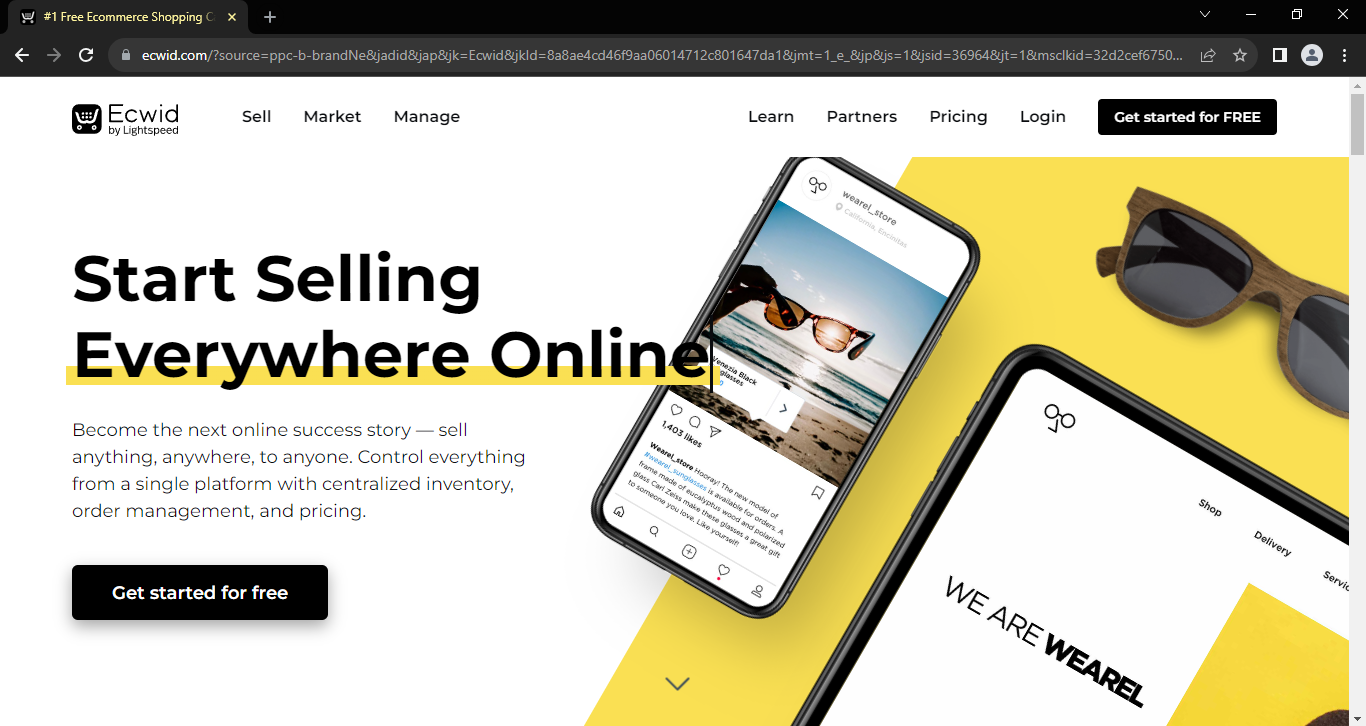 Many folks turn to Ecwid, especially small and medium-sized businesses, as well as individuals, who are searching for an uncomplicated and budget-friendly way to step into the world of online product or service sales. You can choose from different pricing options, including a free plan that covers the essentials and paid plans for those looking for extra features.
Conclusion
In summary, the ideal eCommerce platforms are those that cater to their users' requirements. Hopefully, this post gave you a better understanding of some of the best e-commerce platforms and tools available today. If you run an online store, which eCommerce platform have you opted for? Feel free to express your thoughts in the comments, and let's engage in a conversation about it!
If you are using Instagram to reach new customers, we hope you know how to leverage this platform's advantages. To help you out, we've created this freebie with our proven secret sauce based on which we grew four Instagram accounts from zero to 10,000 followers.
INSTAGRAM DAILY ROUTINE MANUAL
AND TURN INSTAGRAM INTO A SUCCESSFUL CHANNEL FOR YOUR BRAND!
We respect your privacy. Unsubscribe at any time.