As a business owner you surely know the importance of being on Instagram for promoting your business. The question is how effective is it? Because if you aren't converting followers into clients, is it actually working for you?
Nowadays, people shop online and do their research for products and services online.
This has never been truer than now! Following global shelter-in-place orders in response to COVID, e-commerce penetration went from 16% of retail spending in the US in the first quarter of 2020, to 40% in May 2020.
According to internet analysts at Goldman Sachs, the pandemic pulled forward roughly 3 years of e-commerce penetration in just 3 months.
They expect that the e-commerce shift is unlikely to reverse course, even as the country re-opens.
The reason is that there will be an accelerated pace of brick and mortar closures that will force even more commerce online.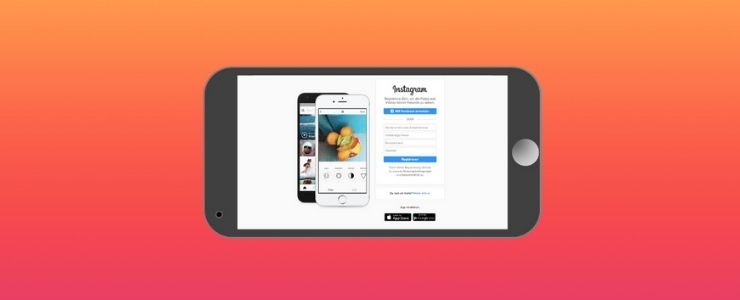 What does the acceleration of businesses shifting to commerce online mean for your business?
If you are a business owner or service provider with no online presence – you better do something about this!
If you are a business owner or a service provider who started using some sort of social media presence – then you better get even better in doing it!
No matter what state you're at, we would like to encourage you to understand your goals, educate yourself, and take result-driven actions for making sure you build your business for the long run.
What does it mean to have an online presence?
Here's a simple example. A young lady that is looking for a nail artist to do her nails will search for one online.
But she won't only search online for a nail artist/salon, she wants to see the nail artist's work and her clients' results before booking an appointment.
And that's why having your business on social media is very important if you want to reach potential clients and grow your business.
Instagram is one of the most successful tools to show your work, present your business, and reach new potential targeted clients.
Instagram is one of the biggest social media platforms online. It is a visual app, so it's perfect for growing your business and showing it to the world.
Instagram has been proved to be an important platform for building brand awareness and especially for freelancers and creators offering their services as designers, fitness coaches, travelers, wellness coaches, and more.
If you are a fitness coach or a yoga teacher, you can share poses and lessons of you and your students.
This might sound obvious and a straightforward strategy. Right?
But how does this turn you to an online business you might ask, and you're right! Keep on reading – we have the answer.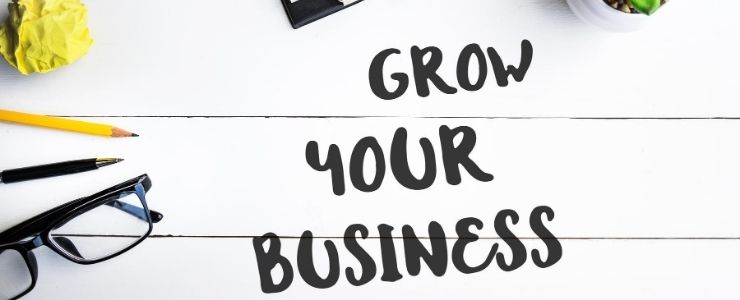 Are you using your social reach to sell your services?
But what if you don't have a physical business? Or, what if you have a physical business but don't have any products to sell? What good would an Instagram do for your business?
Or, maybe you are a blogger or a YouTuber, or any kind of content creator and you are looking for ways to monetize your Instagram account and make money online?
There are two particularly important things to remember when selling online:
FIRST – If you want to monetize your Instagram account, as a freelancer, coach, or a business owner, you don't need to have thousands of followers and millions of likes and comments.
The secret to making money on Instagram, and growing your Instagram account, in general, is having an engaged audience.
This means that having a following of 50 people who trust you and will purchase the items you recommend, is much better and profitable than having 5,000 followers that don't engage with your content and don't purchase anything you promote.
With the recent Instagram algorithm changes, Instagram now wants to encourage users to share their stories and not chase the numbers of followers and likes.
SECOND – Number of followers, comments, and likes, DO NOT automatically translate to sales! There are endless accounts with tens of thousands of followers who don't make a living from their Instagram.
What then?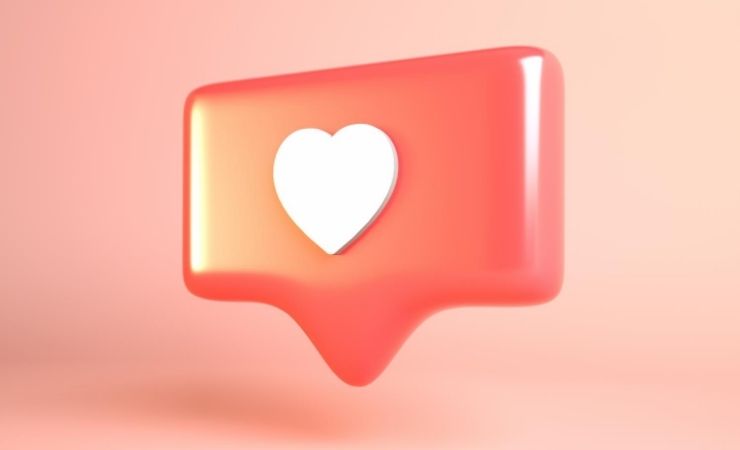 Every business, with no exceptions, needs to have the following 3 things: Traffic, Leads, and Conversions (meaning sales).
So we want to make sure that you have a sales process in place. A clear system with automation that works behind the scenes, even when you are asleep or on vacation.
Say you're a fitness coach and you want to attract your ideal clients.
Sure, sharing your workouts, daily routine, and testimonials are all great, but that won't necessarily be what people are looking for. They may be looking for training apps, supplements, or home gym equipment.
This can be another way to attract your potential clients because:
People always search for fitness

-related items they want and need.

People trust people they know and appreciate.

People value the advice of experts.
Since it's a process which is built on layers, we are putting together a mini-course that will show you how to use Instagram to grow your business with focused, result-driven actions, that will not only attract your ideal customers but also help you monetize your content as you scale up.
How Do You Monetize Your Instagram Account Properly?
There are a few ways to monetize your Instagram account as a content creator and also as a business owner.
Here are the most recommended ways to monetize your Instagram account:
1.

Promote your products/services

2.

Recommend products/services that are related to your niche and use affiliate links to promote them.

3.

Sponsored posts - collaborate with related brands your audience will be interested in.
As for business owners, these are the two best ways to make money through your Instagram account:
1. Show your work/products on your feed -

if you are a makeup artist, posting pictures of your work/videos of yourself doing your clients' makeup is a great way to reach more people and get more clients.




2. Recommend products and use affiliate links -

you can join affiliate programs of products you use and recommend them on your Instagram account.

By creating a clickable Instagram gallery, you can promote the products you love and earn a commission for each sale that is made through your link. Learn more about creating an Instagram gallery using VENNDY here.
And as for content creators:
1. Promote products/services that are related to your niche with affiliate marketing

by creating a clickable Instagram gallery and by linking affiliate links in your stories (once you reach 10K followers).




2. Sponsored posts -

collaborate with brands that are related to your niche and will interest your audience. Usually, you will be paid by each post you post on Instagram for the brand.




3. Create your own digital/physical products

that are related to your niche and promote them on your Instagram account. Here also, depending on your Instagram feed and the products you are selling – consider linking to a clickable gallery for better conversion.
If you are new to affiliate marketing, to help you along, we have created a free "Affiliate Marketing Strategy Cheat Sheet" according to which you can build your "Affiliate Marketing Strategy Map."
GRAB OUR FREE AFFILIATE MARKETING STRATEGY CHEAT SHEET AND BUILD YOUR AFFILIATE MARKETING STRATEGY MAP
We respect your privacy. Unsubscribe at any time.
How to Grow Your Instagram Account to Reach More Clients:
There are a few ways to grow your Instagram account and your business along with it. Here are the most important tips:
1. Consistency is the key to success -

if you want to grow your business with Instagram, you need to grow your account first. Instagram likes accounts that are active on the app. So that's exactly what you need to do - post pictures daily (one picture a day is enough), post stories daily (but don't be too spammy).




2. Engage, engage, & engage -

engagement is the basic to it all for growing your Instagram account.

The more engagement on your account, the better. Why?

Because if people like and comment on your posts, or even share it with their friends, Instagram will notice that people are interested in your content and will give your account more exposure on other people's feeds.

3. Post valuable content -

if you want people to engage with your content, you need to interest them first.

To interest them you need to post valuable content for them to enjoy and benefit from.

For example, if you are a makeup artist, posting videos of yourself doing unique makeup looks will interest your audience.

Or if you are an interior designer, posting pictures of your work, or before & after pictures will interest your audience.




4. Have a good hashtags strategy -

hashtags are a great way to get more exposure and reach new followers and potential clients for your business.

The main thing you should focus on using hashtags is using smaller hashtags (not ones that have millions of posts), not adding unrelated hashtags, using the most relevant hashtags to the content you are posting.

If you want to read more about how to use Instagram for your growth strategy, check out the other posts under the Instagrammers Tab.

If you are using Instagram to reach new customers, we hope you know how to leverage this platform's advantages. To help you out, we've created this freebie with 10 mistakes most people make. So let's make sure you're not one of them.

10 NON-OBVIOUS INSTAGRAM MISTAKES YOU'RE PROBABLY MAKING

We respect your privacy. Unsubscribe at any time.
If you are interested to learn more about any particular niche (travel, food, interior décor, DIY, business, beauty, wellness, fitness, and more), check out the carousel below with links to more information about affiliate programs you can use for monetizing your content on Instagram.
If you found this post helpful, we will appreciate it if you share it with your audience.