A growing number of businesses realize the power of recommendations from their community members and are willing to compensate them for creating content and distributing it to their followers and readers.
This is why many businesses in the travel niche are running self-hosted, self-managed referral programs. Some of them, as in the list below, offer unique experiences in dreamy destinations.
By offering influencers and digital content creators to join their referral programs straight from their website, they are able to:
Form direct relationships with their partners

(

small businesses

, influencers and digital creators)

;




Save on affiliate networks and brokers commissions.
Sounds like a win-win for everyone. The only challenge is to find the right match for both businesses and content creators. That's why we've created this article and we're inviting you to comment and introduce yourself and your travel business to future readers.
Just before we get into some actionable steps,
If you are new to affiliate marketing, tohelp you along, we have created a free "Affiliate Marketing Strategy Cheat Sheet" according to which you can build your "Affiliate Marketing StrategyMap."
GRAB OUR FREE AFFILIATE MARKETING STRATEGY CHEAT SHEET AND BUILD YOUR AFFILIATE MARKETING STRATEGY MAP
We respect your privacy. Unsubscribe at any time.
The Best Independent Affiliate Programs For Travel Content Creators: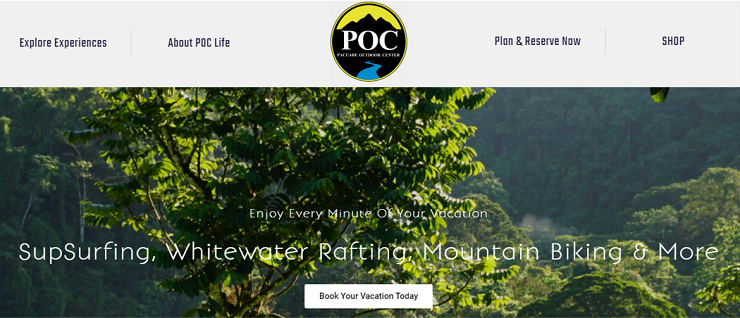 POC is an adventure outfitter in Costa Rica that has operated all their own tours from SUP, Rafting, MTB, Kayaking, Packrafting, Zipline, and more. You can learn more about the experiences they offer here.
A visit to the POC office in Turrialba, Costa Rica, is like stopping by the Adventure capital of Costa Rica with nothing but good vibes, happy faces, and stories of past and upcoming adventures.
The POC also has its own eco-lodge on the Pacuare River, which is considered the true "gem" of their operation as they operate trips privately for their guests.
POC is owned and operated by Tom Ranieri. Tom has lived in Costa Rica for the last 20 years and has worked in rural tourism and adventure travel. Behind the scenes at POC is Marlon Bustos, who is the captain of the Costa Rican National Rafting Team and has competed in seven different world championships from New Zealand to Argentina. The POC office manager is Vivi Reyes, who has a master's degree in sustainable development through tourism.
Here are some of their travel packages:
POC Affiliate Program
Pacuare Outdoor Center has its own independent affiliate program.
The POC affiliates enjoy a 30 days cookie duration and can earn credits for different vacation packages to Costa Rica or commissions when selling week-long adventure trips.
Affiliates have the payment gateway of their choice connected to their affiliate link. They will receive payment upon completion of the trip. If you decide to take the adventure as payments, POC will send you credit for each sale, allowing you to spend that credit on their site.
You can learn more and join the POC affiliate program for free here.
Here are some friendly welcoming words from the owners:
"When joining our affiliate program you are becoming part of the POC family, and we want it to be personal as we develop a working relationship that becomes sustainable financially and slightly more important a chance to visit Costa Rica, come hang out at our office, and have our guides take you on an unforgettable adventure."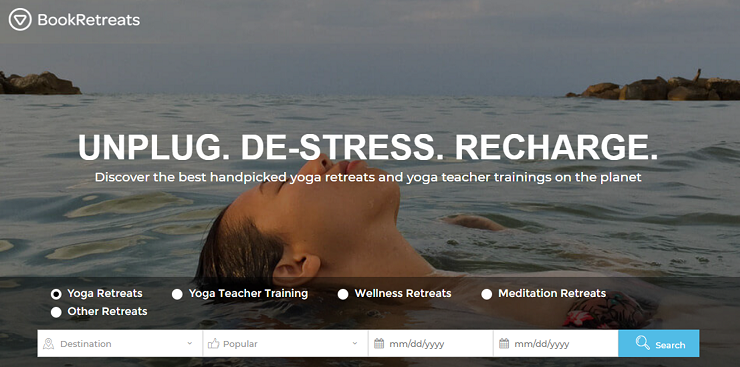 Book Retreats is a company owned by a team of yogis who connects you with life-changing yoga retreats, meditation retreats, wellness retreats, and yoga training sessions with an expert yoga teacher.
If you are looking for some inspiration, check out the founders' stories.
When you book through Book Retreats, you can be sure that you will experience a lovely, secure, understanding, and happy environment along the way.
You can join the Book Retreats affiliate program for free. Their affiliate program has been running for 5 years now, since 2016, and offers online support with affiliate agents that will help you with any question or potential problem you may have.
As an affiliate, you will enjoy a 3-month cookie duration and can earn up to 6% commission for every sale made!
Some booking can earn affiliate commissions between $200-$300!
You can learn more and sign-up for the Book Retreats affiliate program here.
If you are using Instagram to reach new customers, we hope you know how to leverage this platform's advantages. To help you out, we've created this freebie with 10 mistakes most people make. So let's make sure you're not one of them.
10 NON-OBVIOUS INSTAGRAM MISTAKES YOU'RE PROBABLY MAKING
We respect your privacy. Unsubscribe at any time.