One of the most well-established ways for monetizing a blog is through teaching and promoting tools and services related to blogging. But as you will see in this blog, there are more and more travel bloggers who made it through the phase of making enough money to travel the world.
If you are an Instagrammer and you don't have a blog, chances are that your main income comes from paid partnerships and sponsored posts.
Unlike blogs or other social media platforms, Instagram does not allow you to place a link every time you post a photo. So how can affiliate marketers on Instagram add their affiliate links to related posts and not only to stories (a feature which only works for businesses and creators with over 10K followers)?
To answer this need, there's a growing number of services such as VENNDY and others that let creators set up a virtual shop of clickable Instagram posts.
By adding these services to their Instagram bio, Instagrammers can also monetize content regardless of whether they have a blog or a website. Affiliate marketing on Instagram can provide another source of passive income to help digital content creators grow their businesses.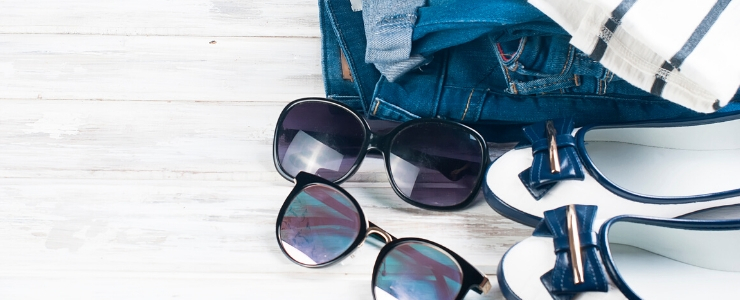 Monetization with referrals is easier these days and affiliates get positive results because:
There are many merchants already using affiliate marketing in order to reach targeted audience.
There's a growing demand and openness to approve partners with quality social media accounts (i.e., Instagram), even without websites, as social media proves to be effective not only for brand awareness but also for sales.
Content creators can therefore use referrals to help consumers make better online purchases, especially in times of quarantine and social distancing driven by the COVID-19 pandemic and the new reality of less gatherings and the anticipated growth of ecommerce.
If travel bloggers can do it, so can you as an Instagrammer and a user of VENNDY or other similar services.
Ask any blogger and you'll learn that SEO and keywords are the name of the game. But with the growing popularity of Instagram, this is a new way to get more traffic on commerce-related content.
Nothing is better than examples to show you how and why to use affiliate marketing to make money from your social reach. We've gathered here some input from travel bloggers who share their experience and success as affiliate partners.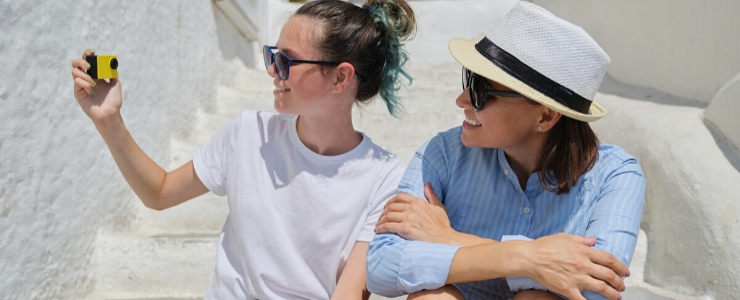 HOW DIFFICULT IS IT TO START AS AN AFFILIATE?
Jenny from Traveling Party of Four
"If your goal is to become a full-time travel blogger, affiliate marketing is one of the easiest and quickest ways to start monetizing your blog."
WHY IS AFFILIATE MARKETING CONSIDERED TO BE A SOURCE OF PASSIVE INCOME?
"Affiliate marketing is one of the best ways to make money from your travel because you only set it up once, and the income keeps coming in forever more. It's passive income and is where you find your true freedom."
"Now there is work required and you do need to have traffic and an audience who trusts you, and you want to be honest with your affiliate marketing to maintain that trust, but it's the best form of leverage when making money blogging."
HOW MUCH CAN A TRAVEL BLOGGER EARN FROM AFFILIATE MARKETING?
"Affiliate marketing is definitely my favorite way of making money online. You can earn a great income by recommending your favorite products to your audience without feeling sleazy – something that turned me off from traditional sales. I recently broke the $1,000 a month mark with affiliate marketing and my ultimate goal is $10,000+."
HOW SIGNIFICANT IS THE INCOME FROM AFFILIATE MARKETING?
Jeremy from Living the Dream Blog
"Currently travel affiliate programs are our second highest income stream, just behind CPM advertising with our private ad network Mediavine."
WHEN IS THE RIGHT TIME TO START USING AFFILIATE MARKETING?
Kristin from Be My Travel Muse Blog
"It's never too early to start with affiliate marketing. The reason why I suggest getting into this early is because the pages that you put on your blog earlier will have more time to be indexed by Google. This is a long game, and you may not see the results from the fruits of your labor for a year or two, but this can become incredibly worthwhile."
Just before we get into some actionable steps,
If you are new to affiliate marketing, tohelp you along, we have created a free "Affiliate Marketing Strategy Cheat Sheet" according to which you can build your "Affiliate Marketing StrategyMap."
GRAB OUR FREE AFFILIATE MARKETING STRATEGY CHEAT SHEET AND BUILD YOUR AFFILIATE MARKETING STRATEGY MAP
We respect your privacy. Unsubscribe at any time.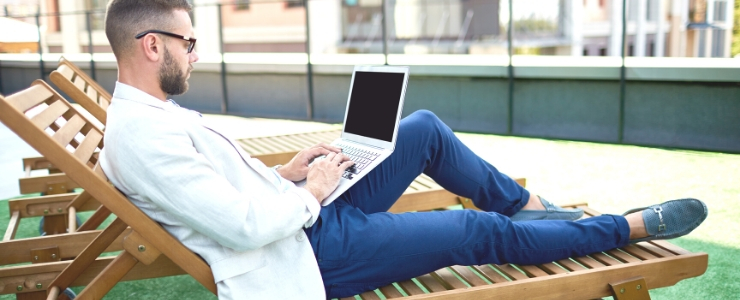 WHAT KIND OF CONTENT CAN BE MONETIZED WITH AFFILIATE MARKETING?
Matthew from Expert Vagabond Blog
"Whenever I share my favorite travel gear, photography equipment, books, or online courses with you, I include special affiliate tracking links to those products."
"This means if you decide to click through and buy something, I'll receive a small commission. The price remains the same whether you use my special link or not."
"While individual commissions might be pretty small, this site receives 500,000+ page views per month. Many people are clicking on those links, and it allows me to get paid to travel."
WHAT MAKES AFFILIATE MARKETING WORK?
Katie & Ben from Two Wandering Soles Blog
"The biggest slices of Two Wandering Soles' metaphorical 'pie' are affiliate marketing and advertising."
"The wonderful thing about affiliate marketing is that you can start this strategy from day one. Most affiliate programs will accept anyone with a decent website, so you don't need to have a popular site to get started. However, the more traffic you have, the more money you will earn.
"For affiliate marketing to work well, your readers need to TRUST you."
HOW SHOULD AFFILIATE MARKETING BE PROMOTED?
Alyson from the World Travel Family
"Multiple income streams are essential. Don't put all your eggs in one basket, create multiple income streams and get them set up as early as possible. Install Adsense and join all the affiliate schemes you need."
"How to make money from affiliate schemes? Targeted traffic."
"It's 99% pointless to put some random affiliate links into posts or into your sidebar. The people reading those posts aren't looking to buy whatever you want them to buy."
"The skill lies in getting the people on the point of purchasing onto your pages. Get them there via Google search (SEO and KWR) or social media."
*******
Hope we've inspired you to give it a try, and if you are new to affiliate marketing, you can check out our Affiliate Marketing Guides to help you get started.
You can sign up to VENNDY here and learn more about VENNDY's tools here.
If you are using Instagram to reach new customers, we hope you know how to leverage this platform's advantages. To help you out, we've created this freebie with 10 mistakes most people make. So let's make sure you're not one of them.
10 NON-OBVIOUS INSTAGRAM MISTAKES YOU'RE PROBABLY MAKING
We respect your privacy. Unsubscribe at any time.