Social commerce is the method of selling products directly through social media platforms. It lets customers interact with customer support, research products, and make purchases. It is a branch of e-commerce that uses digital media to facilitate transactions between businesses and customers.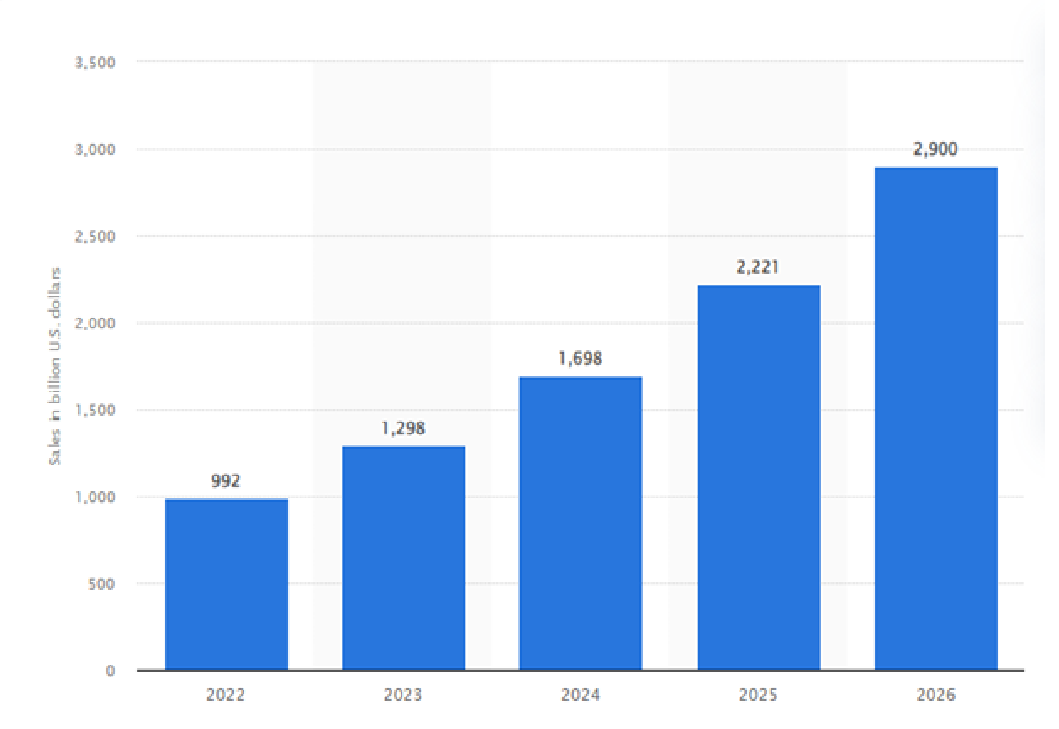 Source: statista.com
It's estimated that in 2023, sales via social media platforms worldwide will add up to $1.298 billion. Its status shows no signs of dying down, and further predictions anticipate it will reach nearly $3 trillion by 2026.
Difference between Social commerce and eCommerce
eCommerce

refers to a shopping experience via an eCommerce site, online store, or dedicated branded app. Social commerce, by definition, allows the customer to purchase within their social media experience. Social commerce is not eCommerce.
Social commerce

is similar to e-commerce. Buying and selling are done on social networking sites like Facebook, Instagram, or Twitter. Simply put, social commerce uses the social network to do e-commerce transactions.
Perhaps unsurprisingly, social media marketing has become one of the most successful forms of digital marketing. According to marketers, Instagram was the second most utilized social media platform in 2022, with 79 percent of respondents using the app for business promotion. Although Instagram is a valuable service for marketing and advertising, half of global marketers selected Facebook as the most important social media platform, while only one-quarter chose Instagram.
Younger customers have grown up in a world dominated by ads, desperate to influence their purchasing decisions. Despite this, they organically turn to people they trust—family, friends, communities, and even authentic influencers they follow—for recommendations and inspiration.
These individuals yearn for inspiration, knowledge, and certainty when making purchases. Social commerce addresses these desires by offering a shopping environment that fosters exploration and customization, enabling genuine connections between consumers and the brands they engage with.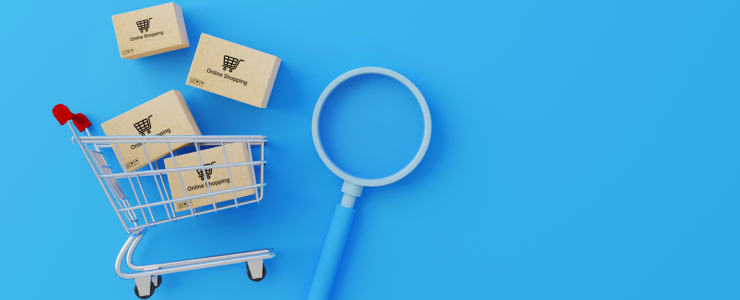 From inspiration to conversion
According to a survey, social media serves as a very effective tool for inspiration and exploration for consumers, aiding nearly 80% of social media users worldwide in gaining insights into products and brands before engaging in actual shopping.
When it comes to shopping, approximately one-third of global shoppers named Facebook as their favorite social commerce platform, followed by Instagram with nearly one-fourth and Tik Tok with less than 10% of respondents.
So finding a way to facilitate shopping across the 3 biggest social commerce platforms should be something to consider for content creators.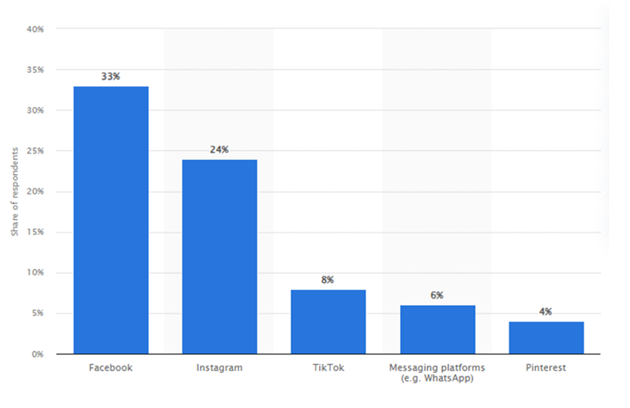 Source: statista.com
Regarding buying preferences, the most purchased product categories on social networks worldwide are apparel, grocery, and food delivery services.
If you are using Instagram to reach new customers, we hope you know how to leverage this platform's advantages. To help you out, we've created this freebie with our proven secret sauce based on which we grew four Instagram accounts from zero to 10,000 followers.
INSTAGRAM DAILY ROUTINE MANUAL
AND TURN INSTAGRAM INTO A SUCCESSFUL CHANNEL FOR YOUR BRAND!
We respect your privacy. Unsubscribe at any time.
How can you use Social Commerce on TikTok?
Social commerce is a rapidly evolving channel that gives retailers another place to meet customers where they are. Retailers exploring this space should look at the possibilities with TikTok, one of the fastest-growing social commerce opportunities.
TikTok has fast become a destination for a growing community of over 1 billion users globally. TikTok's growth has gained notice across industries, especially in the consumer spending the app is already attracting.
TikTok feels like it's a self-contained internet of its own. Think about it — you can find literally everything on there, from super popular internet celebs blowing up trends to niche weirdos who rant about their hyper-specific obsessions. There's joy, drama, passion, a shared language, and a whole lot of community. And, just like any other corner of the internet, there are also plenty of opportunities to sell products.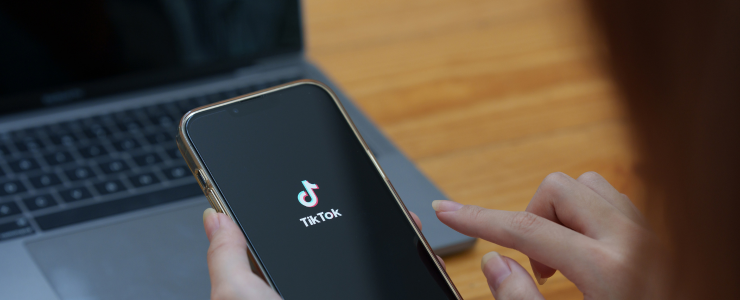 Here's how you can use social commerce on TikTok:
TikTok Shops
TikTok has introduced a feature called TikTok Shops, which allows businesses to create and manage an in-app storefront. With TikTok Shops, you can showcase your products and link them directly to your online store, making it easier for users to make purchases without leaving the app.
Product Catalogs
You can create product catalogs on TikTok, which serve as collections of your products that users can browse and shop from. By linking your product catalog to your TikTok profile, you can tag products in your videos and allow users to make purchases by tapping on the tagged products.
Livestream Shopping
TikTok offers live-streaming capabilities that integrate with social commerce. You can host live streams where you showcase your products, interact with your audience, and take orders in real time. Viewers can ask questions, comment, and purchase products directly through the live stream.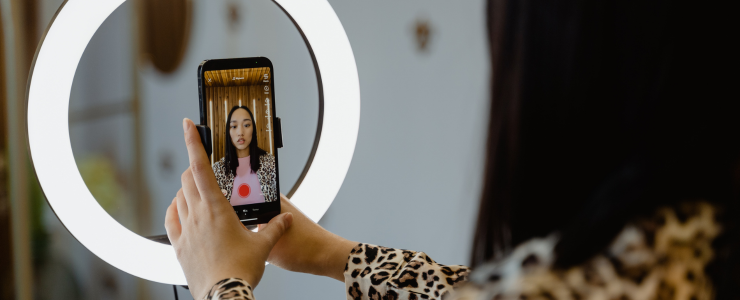 Influencer Marketing
TikTok is known for its vibrant community of influencers and content creators.
If you are a business, collaborating with influencers relevant to your industry can help you leverage their reach and influence to promote your products. Influencers can create engaging content featuring your products, provide reviews, and drive traffic to your TikTok Shop or product catalog.
If you are a content creator, this means you've already grown an audience on TikTok or the other social networks, and sharing commerce-related content can help you:
Provide greater value to your followers.
Build your reputation as an expert in your field.
Monetize.
How? There are a few options, like using the link-in-bio as explained below, or other ways, as mentioned in other blog poses such as this one.
Hashtag Challenges
Hashtag challenges are a popular feature on TikTok, where users participate in creating and sharing videos based on a specific theme or challenge. You can create branded hashtag challenges incorporating your products, encouraging users to create content featuring your products and sharing their experiences. This can generate user-generated content and increase product visibility.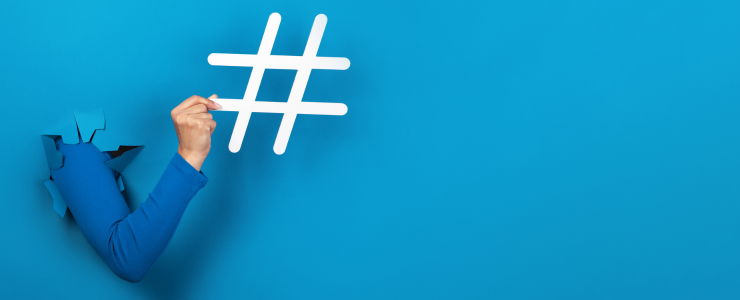 Using Link-in-Bio
"Link in bio" refers to the URL in the bio section of most social media profiles. Creators on TikTok use the phrase in posts to tell their audience they can find more information by clicking the URL in their bio.
VENNDY serves as an example. VENNDY helps you create the perfect landing pages for TikTok that can be used for other social platforms and websites. With VENNDY, you can create a Shopfront with all your recommended items and articles, and you can link each related post on TikTok to as many links as you wish, with articles, recipes, products, and other landing pages.
Advertisements
TikTok also offers advertising options to promote your products or brand. You can create short video ads that appear in users' feeds or explore pages, targeting specific demographics or interests. TikTok's advertising platform allows you to drive traffic to your TikTok Shop, product catalog, or external website.
By utilizing these social commerce features on TikTok, businesses, and creators can leverage the platform's large user base and highly engaged community to drive sales, increase brand awareness, and establish a direct connection with their target audience.
If you are using Instagram to reach new customers, we hope you know how to leverage this platform's advantages. To help you out, we've created this freebie with 10 mistakes most people make. So let's make sure you're not one of them.
10 NON-OBVIOUS INSTAGRAM MISTAKES YOU'RE PROBABLY MAKING
We respect your privacy. Unsubscribe at any time.