2020 was a turning point for e-commerce trends and predicted future growth.
The following stats and data will tell you more about the impact of COVID-19 on global e-commerce, changing online buying habits, international sales, e-commerce advertising, worldwide shipping, and much more.
If you were still doubting it, here are some key statistics, that will help you understand just how crucial it is to understand digital marketing and use e-commerce sales to grow your business.
1. By the year 2040, it's estimated that 95% of all purchases will be through e-commerce. (Nasdaq)
2. The total number of websites in the world is constantly changing, but we are getting closer to 2 billion. (Internet Live Stats)
Are you wondering how many e-commerce companies are there globally? We were asking the same question. We tried figuring out how many of the websites out there are actually involved in the e-commerce ecosystem.
That's not an easy question to answer. If you Google it, you'll probably come around the following information:
3. There are between 12 million – 24 million e-commerce sites globally, with Less than 1 million of them selling more than $1,000 per year. (99firms, KommandoTech, leading to DigitalCommerce360)
But this information is based on an old research by DigitalCommerce360 from 2014.
Another source provides an educated explanation why there are only 2 to 3 million e-commerce companies in the world (excluding China). (PipeCandy)
Anyway, this is a tough one to answer because the number keeps growing daily. Shopify alone have over 1 million merchants using their platform, and you can check the number of live stores at BuiltWith. You got the picture…
So, to stay in front of the curve, let's take a look at some important e-commerce facts and stats.
In this list, we've rounded up some amazing e-commerce statistics you must know, especially as a small and medium-sized business owner for 2021.
General E-commerce Statistics You Must Know in 2023
4. In 2020 worldwide retail e-commerce sales grew 27.6% for the year, for a total of $4.280 trillion. (eMarketer)
5. E-commerce sales accounted for almost 18% of total worldwide retail sales in 2020 which declined by 3.0%, to $23.839 trillion. (eMarketer)
6. In 2021 worldwidee-commerceis anticipated to approach $5 trillion and is anticipated to represent 14.3% of total retail sales. (eMarketer)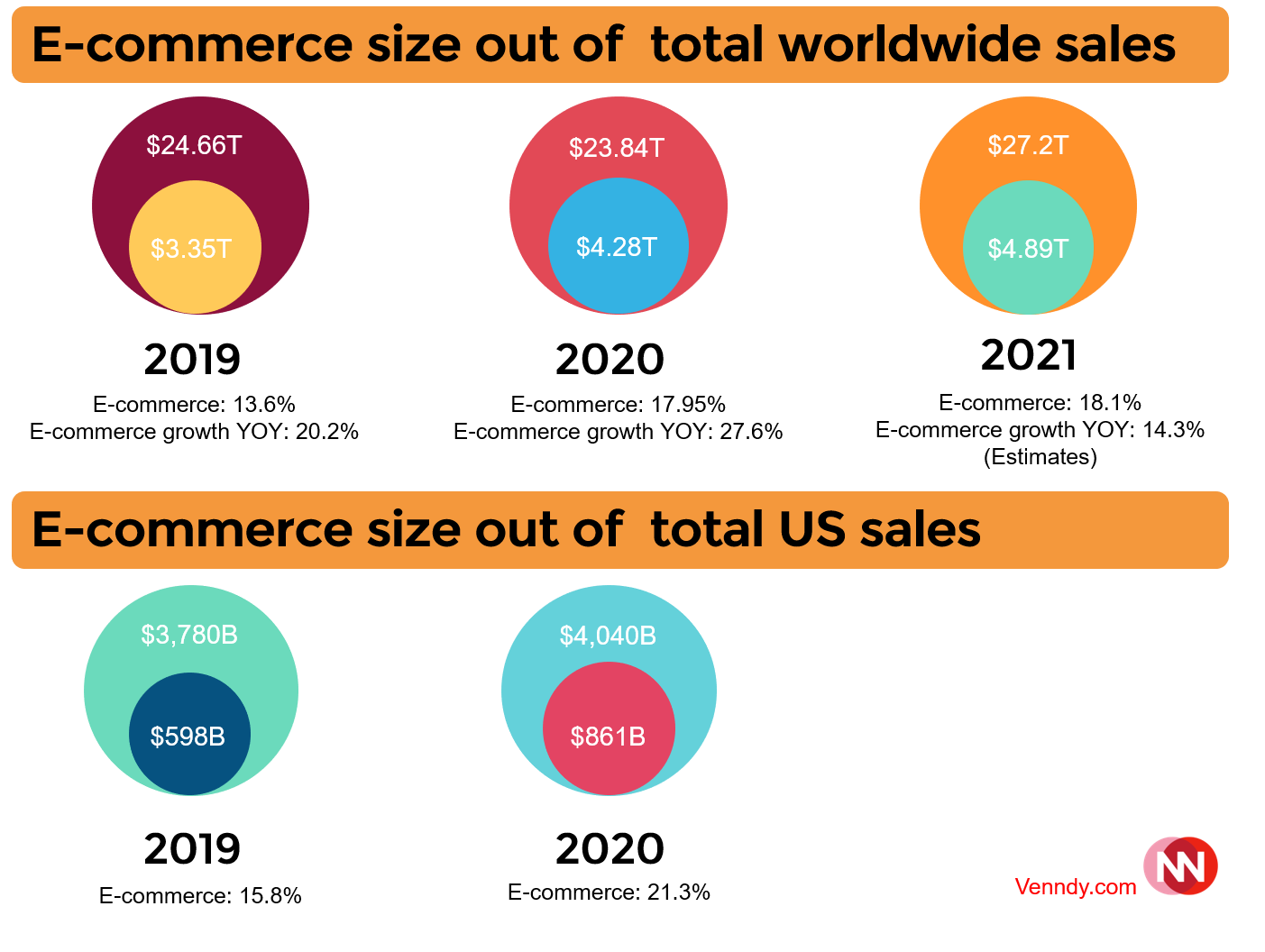 Sources: eMarketer-2019, eMarketer-2020, eMarketer-2021, eMarketer, DigitalCommerce360
7. In 2021, over 2.14 billion people worldwide are expected to buy goods and services online. (Statista)
8. 22% is e-commerce share of total global retail sales 2023. (Statista)
9. Revenue in the e-commerce market is projected to reach US$2.7T in 2021. (Statista)
10. Revenue is expected to show an annual growth rate (CAGR 2021-2025) of 6.3%, resulting in a projected market volume of US$3.5T by 2025. (Statista)
11. User penetration will be 50.8% in 2021 and is expected to hit 63.1% by 2025. (Statista)
12. The average revenue per user (ARPU) is expected to amount to US$714.11. (Statista)
13. The latest survey and studies in 2020 show that the average conversion rate of e-commerce websites is 2.86%. The average eCommerce website conversion rate in the US stands at 2.63% as compared to the global website conversion rate of 4.31%. (Invesp)
14. The #1 reason people shop online is that they're able to shop at all hours of the day. (KPMG)
E-commerce numbers usually do not include: digitally distributed services (eServices), digital media downloads or streams, digitally distributed goods in B2B markets nor digital purchase or resale of used, defective or repaired goods (re-commerce and C2C).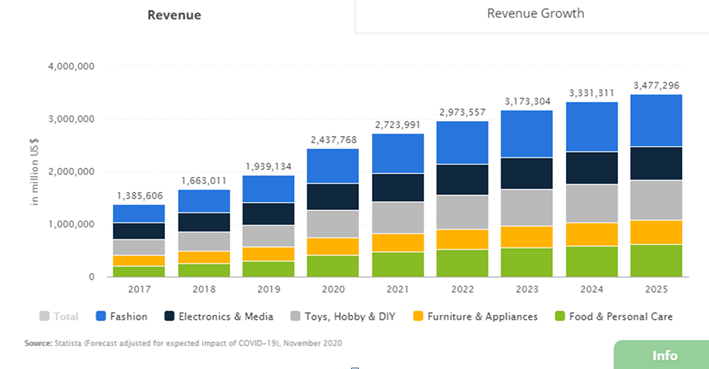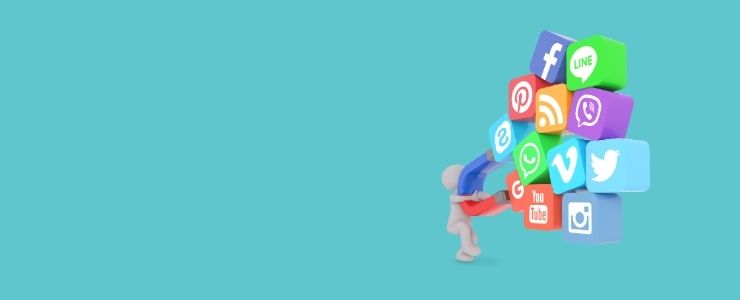 Social Commerce Statistics
Social commerce is defined by eMarketer as everything including products or services ordered by buying directly on a social platform, or through clicking links on the social network that lead to the retailer's product page with an immediate purchase option.
Social commerce is a fast-growing segment of the US e-commerce market that's garnering more attention and investment from media companies and brands.
In 2020,social commerce accelerated in the US amid the pandemic-driven e-commerce boom as key platforms advanced their shopping and checkout capabilities. (eMarketer)
15. China is the most advanced social commerce market in the world with sales accounting for 13.1% ($363.26 billion) of total e-commerce sales in 2021. (eMarketer)
16. US social commerce will reach $36.09 billion—less than one-tenth that of China—while accounting for 4.3% of US e-commerce sales in 2021. (eMarketer)
17. 74% of consumers rely on their social networks to make purchasing decisions. (Awario)
18. Social media posts with 80 characters or less get 66% more engagement. (Neil Patel)
Your brand can see a huge boost in profits if you include social media in your digital marketing strategy. And it's one of the very best ways to use the powerful psychological phenomenon of social proof to make more money online and grow your business.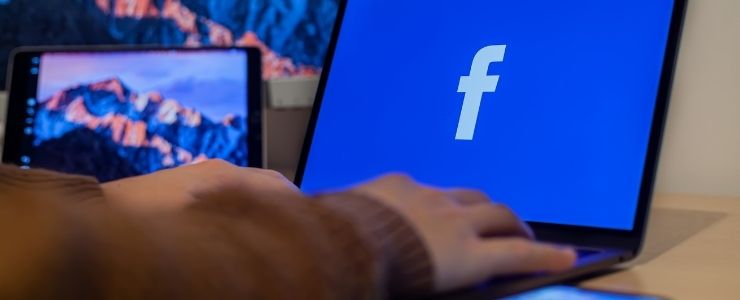 Facebook E-commerce Statistics
19. 18.3% of U.S. adults made a purchase through Facebook in the last year. Compare that to 11.1% for Instagram and 2.9% for Pinterest. (eMarketer)
20. 35% of consumers surveyed say Facebook is an important factor in deciding which retailers to patronize. (Shopify)
21. Worldwide ad spending on Facebook and Instagram combined will reach nearly $95 billion in 2021. (eMarketer)
22. An average Facebook user clicks on 12 ads per month. (Hootsuite)
23. Posts with photos on Facebook get 53% more Likes, 104% more comments, and 84% higher click-through rates. (Neil Patel)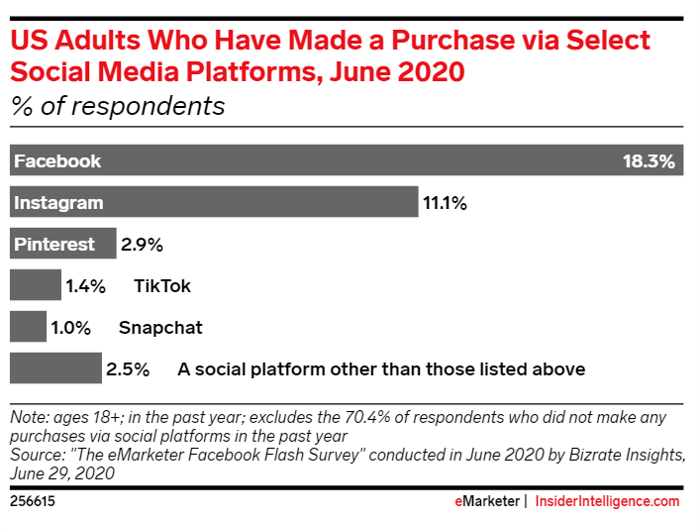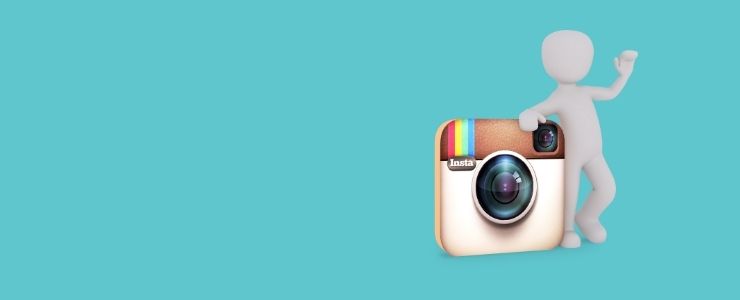 Instagram E-commerce Statistics
24. 90% of Instagram users follow a business. (Business Instagram)
25. 200 million Instagram users visit at least one business profile daily. (Facebook for Businesses)
26. 81% of people use Instagram to help research products and services. (Business Instagram)
27. 130 million Instagram users tap on shopping posts every month. (Business Instagram)
28. 50% of people have visited a website to make a purchase after seeing a product or service in Stories. (Business Instagram)
29. Brand Stories have an 86% completion rate. (Conviva)
30. 55% of fashion shoppers have made a purchase based on an Instagram creator's post. (Creators)
31. 67% of brands use Instagram for influencer marketing. (Influencer Marketing Hub)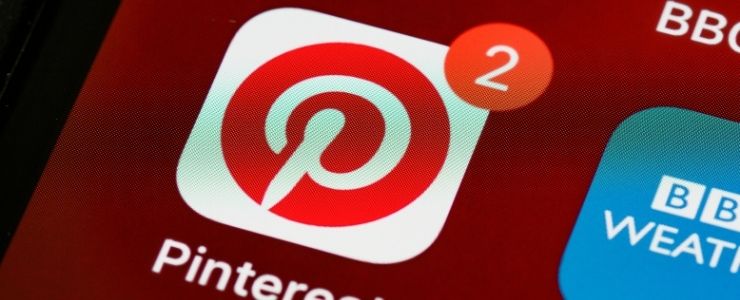 Pinterest E-commerce Statistics
32. Shopping is a top priority for 48% of Pinterest users. (eMarketer)
33. 85% of Pinners put visuals first when shopping for apparel and furniture. (Pinterest)
34. The average revenue earned per U.S. user (ARPU) went up 26% to $4 in 2019 is significantly higher than international users, who average a spend of $0.21. (Pinterest letter to Shareholders)
35. Pins that show a product or service in action are 67% more likely to drive sales. (Pinterest report)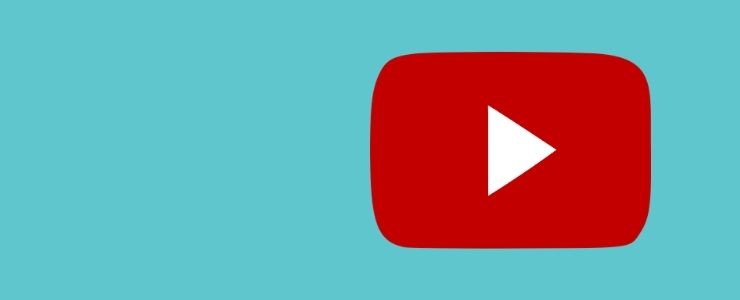 YouTube E-commerce Statistics
36. The number of channels earning six figures each year on YouTube has increased by 40% year on year. (YouTube Press)
37. "How to" are growing 70 percent year over year. (SearchEngineLand)
38. Consumers are 64-85% more likely to buy a product after viewing a product video. (BigCommerce)
39. 62% of businesses use YouTube as a channel to post video content. (Buffer)
40. 9% of all small businesses in the US use YouTube. (Brandwatch)
41. 90% of people say they discover new brands or products on YouTube. (Think with Google).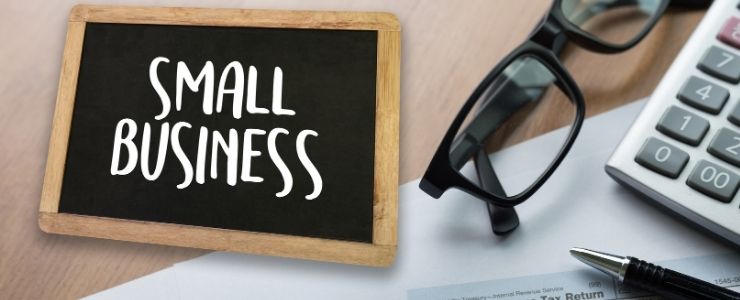 Small Businesses (SMBs) E-commerce Statistics
42. 68% of small businesses don't have a structured or documented conversion rate optimization (CRO) strategy. (State of Conversion Optimization Report)
43. The e-commerce industry is growing 23% year-over-year, yet 46% of American small businesses still don't have a website. (BigCommerce)
44. Shoppable social media features will help independent retailers achieve convenience and reliability (Shopify for Yotpo).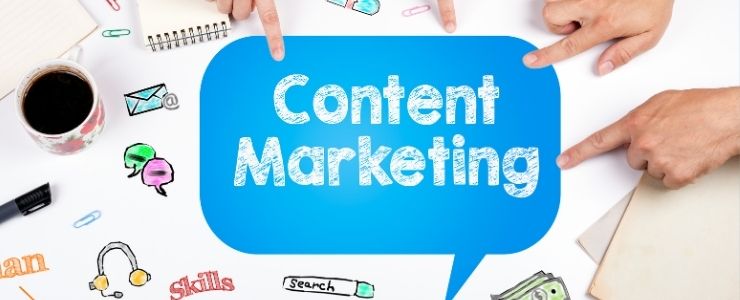 Content Marketing E-commerce Statistics
45. 61% of online consumers in the United States have made a purchase based on recommendations from a blog. (Content Marketing Institute)
46. Content creates three times more leads than ads and costs 62% less. (Awin,BloggingX)
47. Content marketing has improved revenues for affiliate marketers by 240%. (TrueList)
48. 80% of brands say they've increased the amount of content they produce.(Influencer Marketing Hub)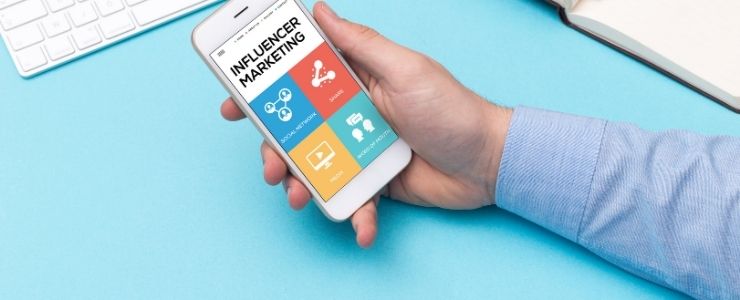 Influencers Marketing E-commerce Statistics
49. Top three goals of influencer marketing are increasing brand awareness (85%), reaching new audiences (71%), and generating sales / conversions (64%). (MediaKix)
50. The majority of brands (59%) have a standalone budget for content marketing, and 75% of them intend to dedicate a budget to influencer marketing in 2021.(Influencer Marketing Hub-IMH)
51. 90% of our survey respondents believe influencer marketing to be an effective form of marketing.(IMH)
52. 36% of brands still tend to pay their influencers with free product samples (or even just discounts on more expensive products) rather than paying cash to their influencers. (IMH)
53. 38.5% of brands view influencer marketing success based on conversions and sales.(IMH)
54. 67% of brands use Instagram for influencer marketing. (IMH)
55. The percentage of brands using TikTok for influencer marketing continues to increase. (IMH)
56. 67% of respondents prefer their influencer marketing to be campaign-based rather than always-on. (IMH)
57. Micro-influencers on Instagram boast an average engagement rate of 3.86%. This declines for every level of influencer before hitting 1.21% for mega-influencers.(IMH)
58. 61% of marketers agree that it's difficult to find the right influencers for a campaign. (MediaKix)
Just before we get into some actionable steps,
If you are new to affiliate marketing, tohelp you along, we have created a free "Affiliate Marketing Strategy Cheat Sheet" according to which you can build your "Affiliate Marketing StrategyMap."
GRAB OUR FREE AFFILIATE MARKETING STRATEGY CHEAT SHEET AND BUILD YOUR AFFILIATE MARKETING STRATEGY MAP
We respect your privacy. Unsubscribe at any time.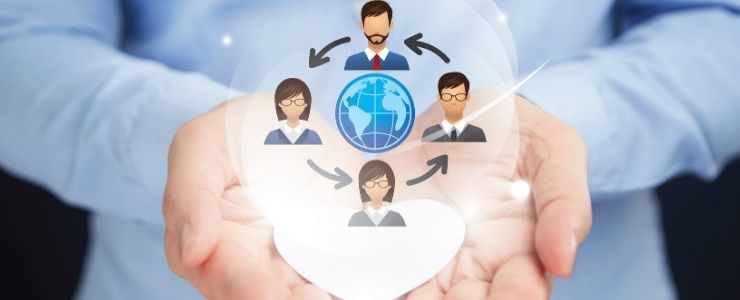 Affiliate Marketing E-commerce Statistics
59. 81% of brands use an affiliate program to promote their products or services. (Rakuten)
60. Affiliate marketing generates 16% of all e-commerce sales in the US and Canada. (Business Insider)
61. 94% of publishers use multiple affiliate marketing networks. (Affise)
62. 40% of online marketers consider affiliate marketing a crucial skill. (BloggingX)
63. 64.48% of affiliate marketers generate traffic by blogging. (Awin,BloggingX)
64. 9% of affiliate marketers make over $50,000 annually. (VigLink)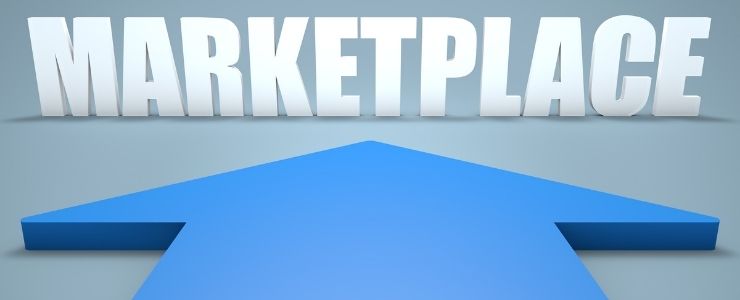 Marketplaces E-commerce Statistics
An online marketplace is a type of e-commerce site where products or services are provided by multiple third-party vendors, whereas transactions are processed by the marketplace operator.
65. In 2018, the biggest online marketplace based on gross merchandise volume was Chinese platform Taobao with a GMV of 515 billion U.S. dollars. (Statista)
66. Tmall and Amazon ranked second and third with 432 and 344 billion U.S. dollars in annual third-party GMV respectively. (Statista)
67. Amazon maintained its spot as the No. 1 online retailer in North America, with revenues of over $296 billion in 2020. (DigitalCommerce360)
68. Sales on Amazon alone represented nearly a third—31.4%—of all U.S. e-commerce sales growth in 2020, down from 43.8% share in 2019. (DigitalCommerce360)
69. The top 100 retailers (minus Amazon) had a 74.1% share of e-commerce growth in 2020, up significantly from a 49.4% share in 2019. (DigitalCommerce360)
70. In 2020, however, it's clear that the pandemic pushed many more consumers online—and they didn't all shop on Amazon. At least some are shopping on other large online retail sites, such as Walmart, Best Buy, Target and more. For the list of 10 leading marketplaces in the US, check out DigitalCommerce360.
71. The leading reasons for purchasing at a marketplace instead of a retailer are: more competitive prices, free shipping, wider range of product categories, product reviews, and speed of delivery. (Statista)
72. Lastly, most shoppers don't realize that they're shopping in a marketplace. When people are buying products online from Best Buy or Home Depot, they think they're buying products directly from these brands, but they're actually shopping in a marketplace and receiving goods from another company. (Yotpo)
If you are using Instagram to reach new customers, we hope you know how to leverage this platform's advantages. To help you out, we've created this freebie with our proven secret sauce based on which we grew four Instagram accounts from zero to 10,000 followers.
INSTAGRAM DAILY ROUTINE MANUAL
AND TURN INSTAGRAM INTO A SUCCESSFUL CHANNEL FOR YOUR BRAND!
We respect your privacy. Unsubscribe at any time.