Starting an online business can be an overwhelming experience. You might have no idea where to start, what to do, which tools to use, and which may not be the best option out there.
That's why we've created this list for you, with the best free/premium tools to start a profitable online business in the best way possible.
We've divided the list into 4 segments:
Content Creation Tools
E-commerce Business Tools
Content Marketing Tools
Business Management Tools
This post contains affiliate links. This means that if you click one of those links and make a purchase, we'll earn a commission. It will not cost you anything additional. We only recommend tools and services that we use and experience and believe can be helpful to you.
15 Easy, Free Tools You Can Start Using Right Now to Build and Grow a Money-Making Business
CONTENT CREATION TOOLS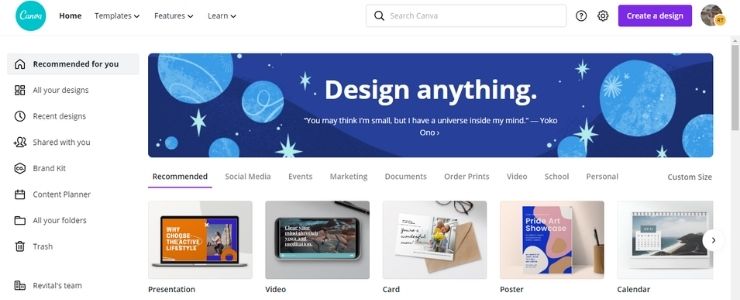 Canva is an online graphic design tool that you can use to create all kinds of graphics for FREE!
Canva is a simple program to create any graphic design you can think of, from cards, presentations, brochures, and more.
In just a few easy steps, you can use Canva to quickly create beautiful and converting social media posts (Instagram posts/stories, Facebook posts, Pinterest pins, and more), infographics, banners, etc.
Canva also offers a Pro version, with many exclusive features such as premium stock pictures, unique fonts, and elements that give you much more flexibility using the platform.
How do we use Canva? Canva free version is great, but we've upgraded lately because we were looking for a greater variety of the photo library. We use Canva to create pins for our Pinterest account, create unique Instagram stories and feed posts, and design graphics for our email list and visual content in our blog posts.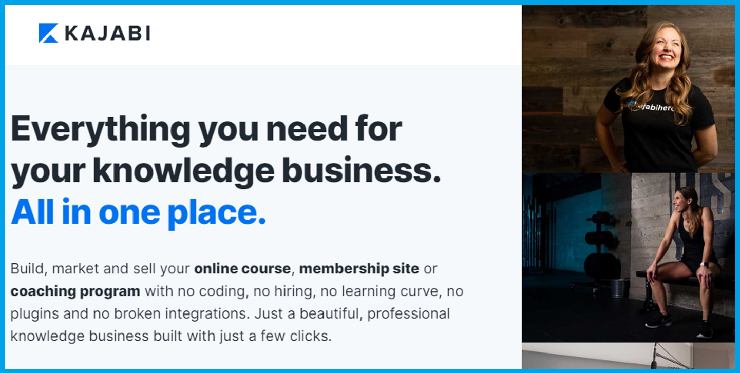 Kajabi is an all-in-one website platform that is perfect for building an online business and for selling online courses as well.
In Kajabi, you receive a website, email marketing features, payment checkout pages, online courses area, member community area, quizzes, and even affiliate marketing features.
This is one of the best platforms for selling products and especially online courses since you receive so many features that can help you grow your business.
To get started with Kajabi, all you need to do is create an online course (or have other products to sell), create a website with Kajabi, and start selling your products and growing your business!
How we use Kajabi? We use Kajabi for hosting our free and paid online courses. Learn more about How to Use E-commerce on Instagram to Grow Your Business, Without Feeling Salesy or Pushy Ever Again.

Grammarly is a tech company that provides a digital writing assistance tool based on artificial intelligence and natural language processing.
Grammarly is the best tool for writing content but can be used for all your everyday writing needs (emails, essays, etc).
Whether your English is your first language or not, Grammarly is a must-have!
The Basic and free version of Grammarly offers the browser extension feature that automatically proofreads your writing no matter where your browse.
The upgraded version is more advanced as you can import a full essay into the Grammarly tool, and it will edit the whole thing with some word suggestions and improvement tips.
If you are using VENNDY - Grammarly is definitely a must-have. Even their free version is very helpful in making spell-check and editing smoothly.
How do we use Grammarly? Grammarly is our editing tool for all the blog content, emails, Instagram captions, and other social media content. But We use it on the VENNDY platform all the time!
It proofreads within the item page while you create it, as well as in Stories, pages, and comments.
If you are using VENNDY, make sure to download The World's Best Automated Proofreader Chrome extension.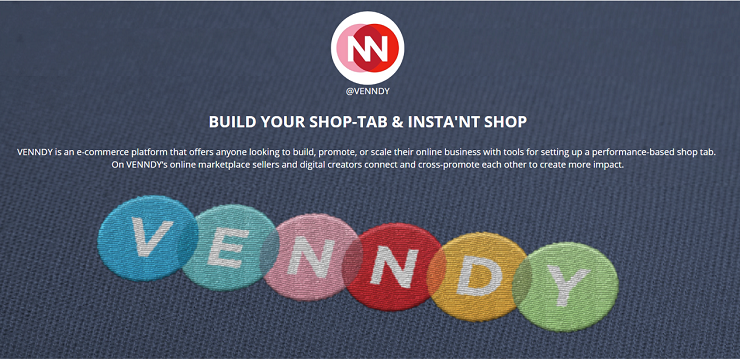 VENNDY is an e-commerce platform offering powerful tools that help you scale your business with content that converts.
Our platform, VENNDY, is a marketplace for digital content creators, business owners, influencers, and anyone who wants to grow their business through content marketing and monetization.
With VENNDY, you can easily monetize your content and add a new income stream for your business by adding a shop feature with recommendations based on your field of expertise.
When using VENNDY you can join any affiliate program or affiliate network you work with, and there is also an option for automated content monetization. (coming soon)
For best results, it is best to use VENNDY's tools for promoting your content on all your channels: website, blog, social media, and Instagram. VENNDY's unique Insta'nt-Shop feature allows you to create a shoppable Instagram feed and refer your audience/followers/clients to your favorite products. You can earn money as you grow with commissions paid on every sale made through your links, but at the same time, you create content that attracts the right audience without being entirely dependent on traffic coming from Instagram.
How do we use VENNDY? Yes, we too use VENNDY. We use it for adding shop-the-post widgets, we use the Insta'nt shop feature, the Shop Tab. Not all the items we link to are tangible products, on the contrary. We customize our widgets to link to other blog posts and articles, as well as digital products, online courses, or any URL.
Sign up to VENNDY to learn more.
Just before we get into some actionable steps,
If you are new to affiliate marketing, tohelp you along, we have created a free "Affiliate Marketing Strategy Cheat Sheet" according to which you can build your "Affiliate Marketing StrategyMap."
GRAB OUR FREE AFFILIATE MARKETING STRATEGY CHEAT SHEET AND BUILD YOUR AFFILIATE MARKETING STRATEGY MAP
We respect your privacy. Unsubscribe at any time.
CONTENT MARKETING TOOLS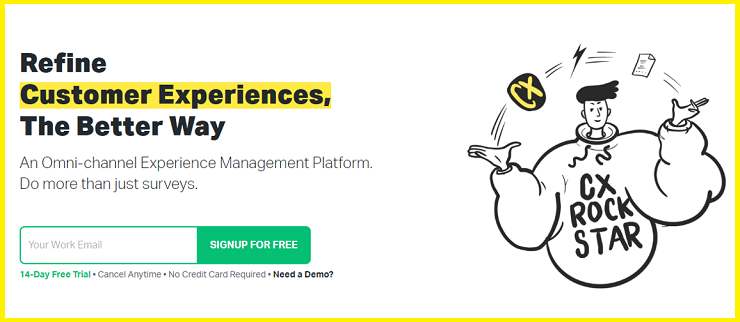 SurveySparrowis an experience management platform that gives you the power to create and share highly engaging surveys and turn them into conversations.
There is always so much to learn from your customers. The insights you can get from existing customers are something you can't get anywhere else! And we all know that customer satisfaction and feedback are crucial to business growth!
But many of us are too afraid to ask our customers for feedback, or we're too busy in our daily routine that we forget.
Our experience shows that users are not always keen to schedule a call for giving feedback, so when we found SurveySparrow it was a no-brainer for us.
SurveySparrow's tool is an intuitive inline or chat widget that pops-up while browsing our platform. That's why we find it so special. It is easier to interact and engage with users in a chat-like experience.
SurveySparrow offers easy sharing options and allows you to embed your surveys on your website, social, and email, to easily collect feedback from your targeted audience and potential clients.
How do we use SurveySparrow? From personal experience we can say that it is an incredible tool. We've used other tools before, but this one is different. We use surveys to evaluate the product experience of our users. The chat option is the perfect match for our needs as it is easy and fun for our audience to reply.
We all know how important customer feedback is for growing and scaling your business, no matter what business you're in. SurveySparrow is your perfect tool to be creative about where and how you can spark online conversations with your audience.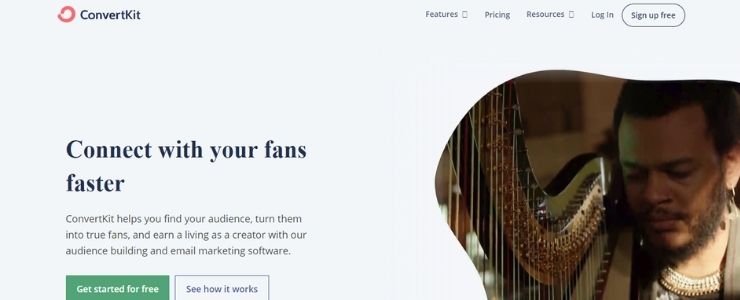 ConvertKit
ConvertKit is one of the most popular email marketing providers among content creators, business owners, and online shops.
ConvertKit has a simple but powerful automation builder that basically does the work for you. We believe it is great for beginners, although they don't have a free version. They do not have a free version, but they do offer a free trial. That's why we've also included in the list MailChimp.
They also offer automated tags and segments that help you organize your subscribers based on interests, location, and other important data.
This email marketing provider is mainly for content creators and business owners that are focusing on their audience and want to grow a converting email list.
How do we use ConvertKit? ConvertKit is the email provider for our email list. We find it very helpful and have seen a lot of growth since we've joined using all of the special features ConvertKit offers.
They offer a variety of opt-in forms that you can use on your blog or website. Their automation sequences are easy to use and very helpful for building connections with your list.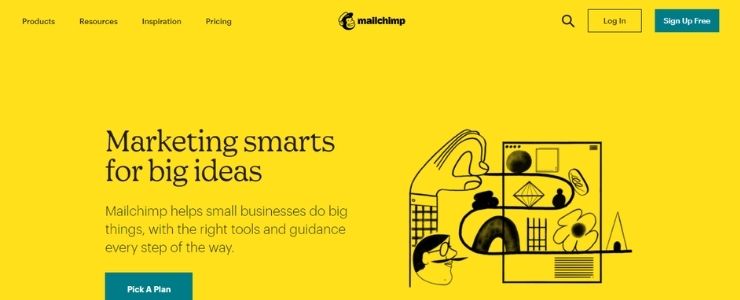 Mailchimp is a free email provider service that offers a wide range of templates and powerful integration and automation features.
They are also growing their platform and offering other small business marketing features such as automation, customer relationship management functionality, and more.
MailChimp offers a free and premium plan. The free plan is a great starting point with many features like seven marketing channels, one-click automation, basic templates, customer relationship management marketing, surveys, websites, and custom domains.
The free plan works for up to 2,000 contacts and maxing out at 10,000 monthly emails delivered, which is great for a new website/small business as a starting point to start growing.
How do we use MailChimp? Before moving to ConvertKit, our email marketing provider was MailChimp and we really enjoyed it as an online business. The free plan was great, and was perfect for slowly building our email list. We are still using it for some of the opt-ins.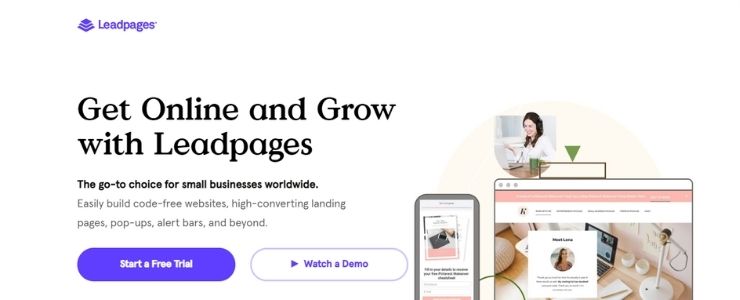 Leadpages creates landing pages and popups for your business that help you collect email addresses.
This tool offers access to more than 150 professionally designed landing page templates for you to use.
You can use these templates for multiple niches such as: real estate, travel, photography, fitness, e-commerce, and more.
Leadpages also offers campaign types templates. You can find eBook templates, Opt-in, webinar, newsletter, and Thank You page templates as well.
How do we use Leadpages? We're not yet using Leadpages, as we are currently using the tool for landing pages on Kajabi. However, if you want to use tools that are best in their niche, Leadpages are probably a better choice.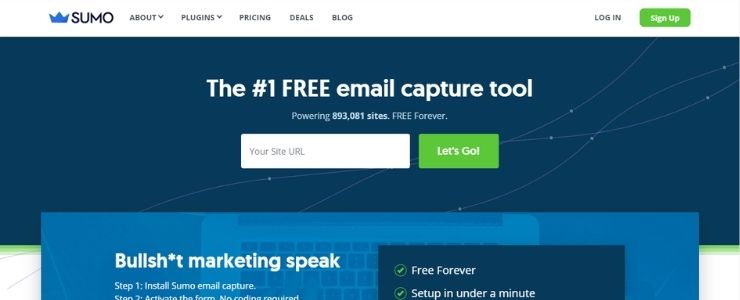 This isn't just a tool, Sumo is actually a toolset that is perfect for content creators and online business owners.
Sumo is a suite of services that help you increase traffic, generate social engagement, and also improve conversion rate.
They also have a WordPress plugin that's easy to install and configure. This tool is rich in features that will take your online strategy to the next level!
Here are some of Sumo's main features: sharing buttons that make it easy to share your content, image sharer, section highlighter, email list builder, contact form, Google Analytics integration, content analytics, and more.
How do we use Sumo? We actually don't yet use Sumo, but we are considering to start using it. Why? because it is a great alternative for the ConvertKit lead capture forms, just in case we decide to move to a more advanced email marketing tool. We love it's e-commerce focus on lead captures for users with a shop. We love the Image Sharer and the Sumo plugin for growing traffic to our content.
E-COMMERCE BUSINESS TOOLS
VENNDY is an e-commerce platform offering powerful tools that help you scale your business with content that converts.
Using VENNDY, the content you create is focused on monetization using e-commerce tools and strategies. Read above under Content Creation Tools.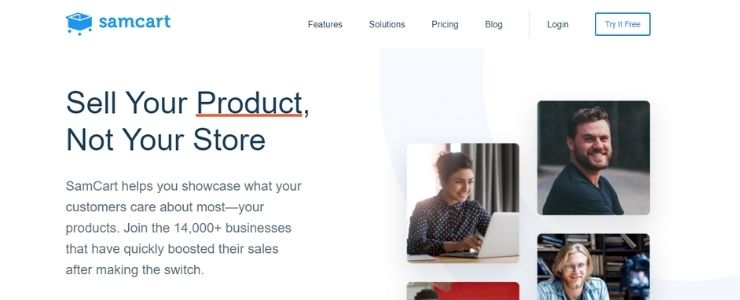 SamCart is a checkout platform that features conversion-optimized checkout templates along with many useful features.
SamCart's features include: one-click upsells, checkout pages, Cross-selling bumps, one-page checkout, subscription saver, and affiliate center.
You can add SamCart to any of your products, select the payment structure you want, select the checkout page template, customize the checkout pages to match your own brand, add upsells, and create coupons, split-test, and more.
How do we use SamCart? We use SamCart as the checkout page and payment tool linked to ConvertKit forms. We use it for new sign-ups to webinars and online courses, even before the course is actually live and automated on Kajabi.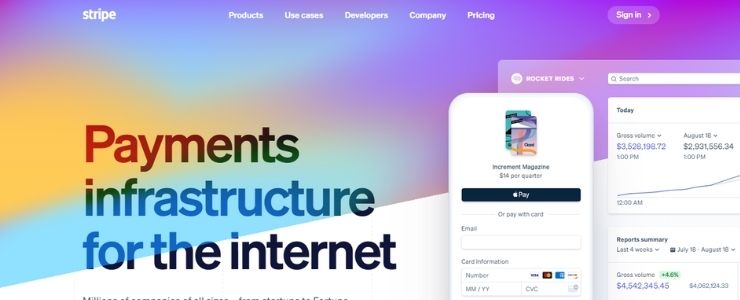 This tool is a third-party payments processor built in an easy way for companies to do business online.
Whether your business is a SaaS business looking for a subscription option, a marketplace looking for an easy way to split payments, or an online retailer looking for a way to enable in-app payments - Stripe has you covered in either way!
Stripe offers you tools you didn't even know you needed:
Payment Processing - Stripe gives you access to processing, exactly like PayPal does. Stripe's processing is a third-party processing service and is available in 34 countries and accepts more than 135 currencies as of the time of writing this.
Developer Tools - if you are involved in e-commerce, you will love this tool. This is a well-considered framework for developers to easily integrate the Stripe payment platform using a variety of supported languages/frameworks.
How do we use Stripe? We use Stripe as our payment processing tool for the VENNDY platform.
BUSINESS MANAGEMENT TOOLS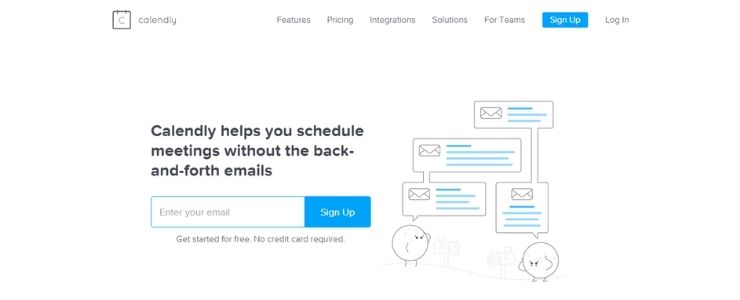 Calendly is a powerful and easy-to-use automated scheduling tool that helps you schedule meetings without going back and forth with emails.
By using Calendly, you get more time to spend on top priorities and make your work time more practical and productive.
Calendly work with Google, Office 365, and Outlook calendars and apps like Salesforce, Stripe, GoToMeeting, and Zapier for a user-friendly experience.
It is super easy to use Calendly. All you need to do is to join, let the platform know your availability preferences and it'll do all of the work for you!
Then, you share your Calendly links via email or embed them on your website, then the person you are meeting can pick a time and the event is added to your calendar.
How do we use Calendly? We use Calendly to allow VENNDY's users to schedule tutorial sessions and for scheduling business meetings that work for everyone in our team!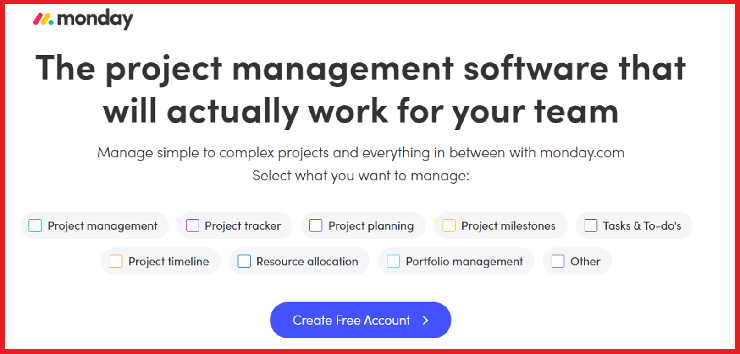 This is the perfect tool for team management. Monday helps teams manage their tasks and workflows.
This tool is an online collaboration service, which teams use to organize and keep track of their work.
Monday is basically a collection of highly customized spreadsheets in which everyone on the team logs tasks they need to get done and updates their progress with status reports and other relevant information.
This way, every team member can see all active tasks and progress, making it easy to pass work from one person to the next.
Monday has a freemium model, which means that you can upgrade to allow more functionality for a bigger team based on your needs.
Another cool feature is the marketing platform where you can plan your content for all social media publications on a smart calendar, track progress, and measure ROI.
If you already manage a sales pipeline and a team, check also their CRM tool.
How do we use Monday? As a business team, Monday has been very helpful for us. We use Monday to keep an active to-do list, prioritize open tasks, communicate between team members on progress, add images, presentations, and other documents that are relevant for a task and more.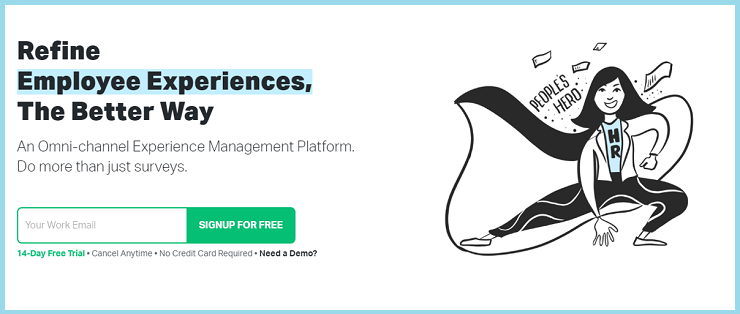 SurveySparrowis an experience management platform with a variety of solutions for monitoring and evaluating the key components of your business: Customers, Products, Marketing, Sales, and EMPLOYESS!
Yes, this is the same companymentioned before, only a different solution. SurveySparrow offers a 360 Assessments tool to help you manage your most valuable asset: employees. This tool will help you simplify performance reviews, create employee development plans, and build a winning team!
Sign up for a free trial, click the "+ New Survey" button, choose "360 Degree Survey" and you'll be taken through a sample report.
How do we use the 360 Assessment tool? We cannot wait to grow our team and use this tool.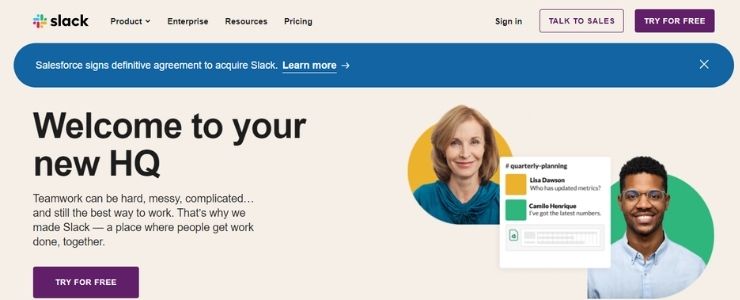 Slack is a powerful team messaging app that offers a large variety of settings and options. It is one of the best team messaging platforms, but it's also the most expensive.
This business messaging service lets people punt on internal email. You can message colleagues and partners at all times.
With that being said, Slack isn't ideal for teams that work most of the time asynchronously.
Slack has a free option, as well as two paid plans. With the paid plans, you are only being charged for active members. This means that if members become inactive midway through the month, Slack credits your account.
How do we use Slack? This is another tool we are not yet using, as the team is still relatively small, but we've researched and hope to start using it in the near future. It's a good way for business teams to stay in touch while working and contact each to ask questions regardless of location.
Fiverr is a platform for freelancers to buy and sell services that will help you build, manage, and grow your business.
As a business owner, you can find multiple talented people and experts to help you grow your business or with things you need for your business.
The exact cost of services on Fiverr varies, as each freelancer sets their own rate.
How do we use Fiverr? As a business, every time we need an expert in any subject (such as a graphic designer, narration services, proofreading and editing, video editing, etc.) we connect with one of the talented service providers on Fiverr!
We always research a few options, read the reviews, and contact the gig in case we have more questions. Our experience so far was nothing but good and we highly recommend Fiverr for anyone looking for freelancers.
If you are using Instagram to reach new customers, we hope you know how to leverage this platform's advantages. To help you out, we've created this freebie with our proven secret sauce based on which we grew four Instagram accounts from zero to 10,000 followers.
INSTAGRAM DAILY ROUTINE MANUAL
AND TURN INSTAGRAM INTO A SUCCESSFUL CHANNEL FOR YOUR BRAND!
We respect your privacy. Unsubscribe at any time.
To recap, here are the tools mentioned above.