Instagram Reels is the newest feature on Instagram. It allows users to easily create and post short videos. If you are familiar with the social media platform TikTok, then you have a good idea of what this new feature is. By using this feature you can create short 3 to 15-second video clips that you can add filters and music to. It was created to find ways for people to discover inspiring new content & help brands increase their reach.
This opened the door to a new promotional format –
Instagram Reels ads
.
Instagram announced that they're launching Reels ads worldwide after a successful initial test. Reels is the best place on Instagram to reach people who don't follow you and a growing global stage where brands and creators can be discovered by anyone. These ads will help businesses reach greater audiences, allowing people to discover inspiring new content from brands and creators.
Reels ads will be full screen and vertical, similar to ads in Stories, and will appear in between individual Reels. As with regular Reels content, these ads will loop and can be up to 30 seconds. People can comment, like, view, save and share Reels ads.
What Instagram Reels Ads Look Like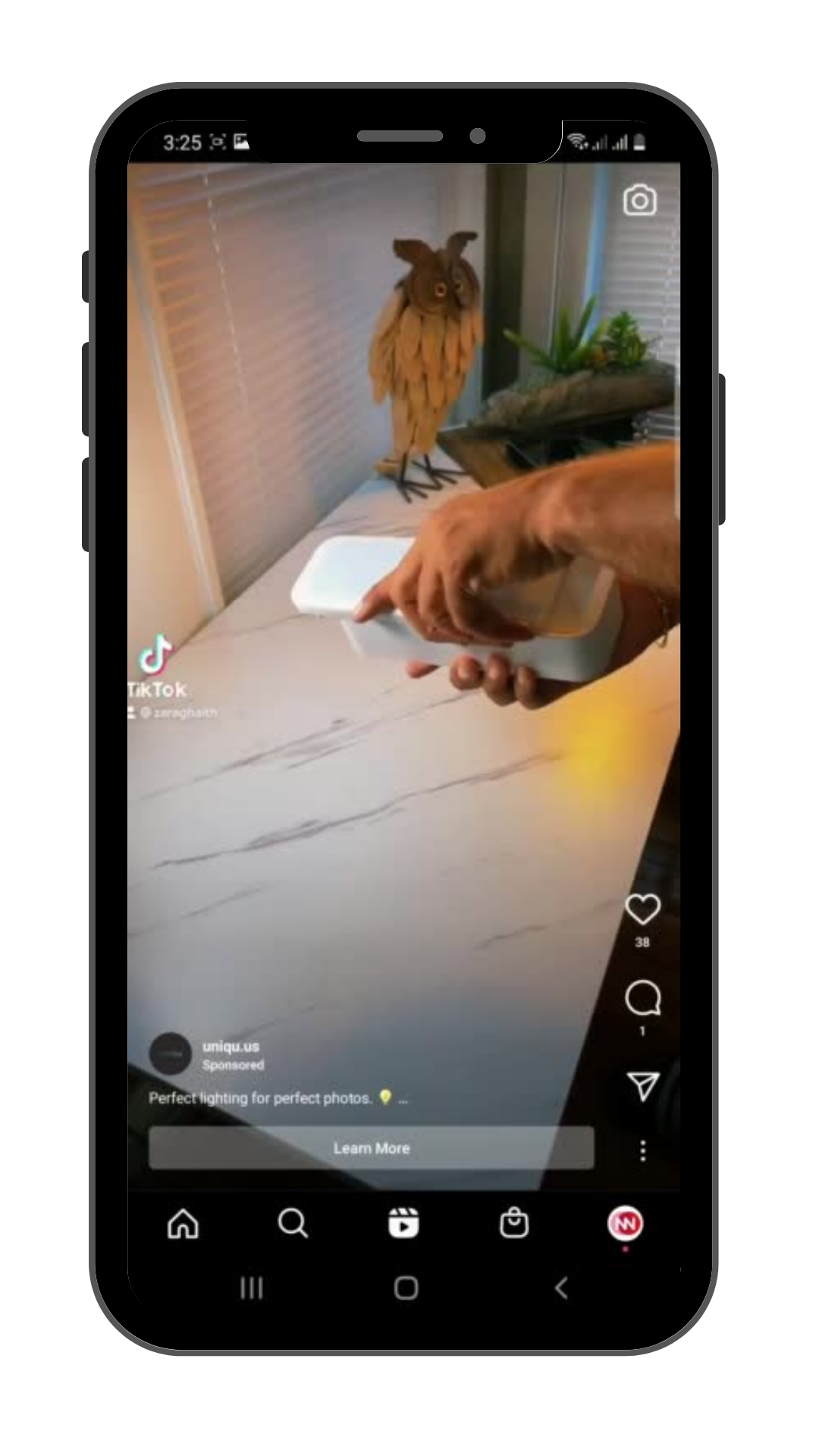 If you don't notice the Sponsored text, you may not realize you're watching an ad at first.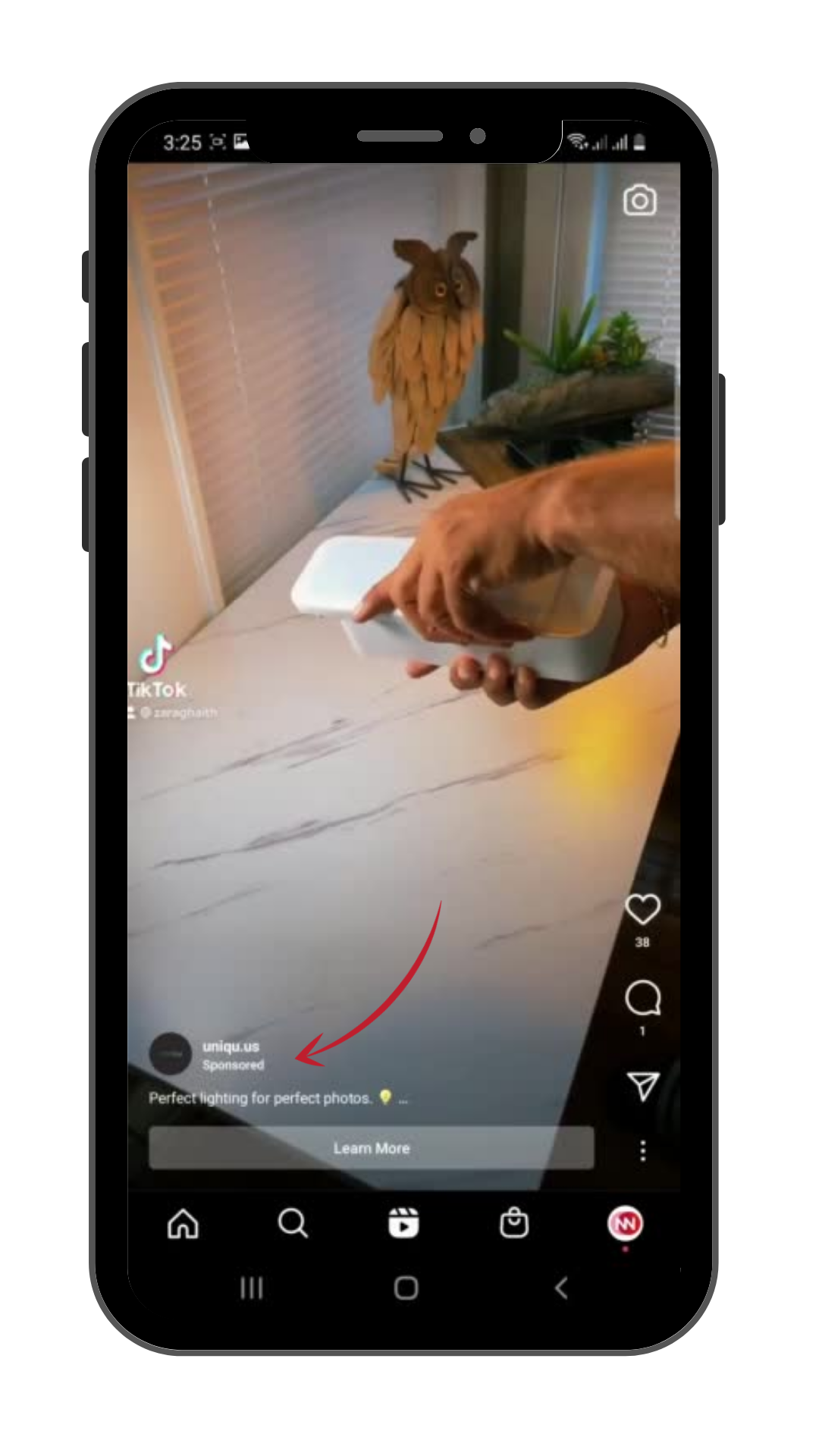 And when we tapped on Learn More, it took us to their website.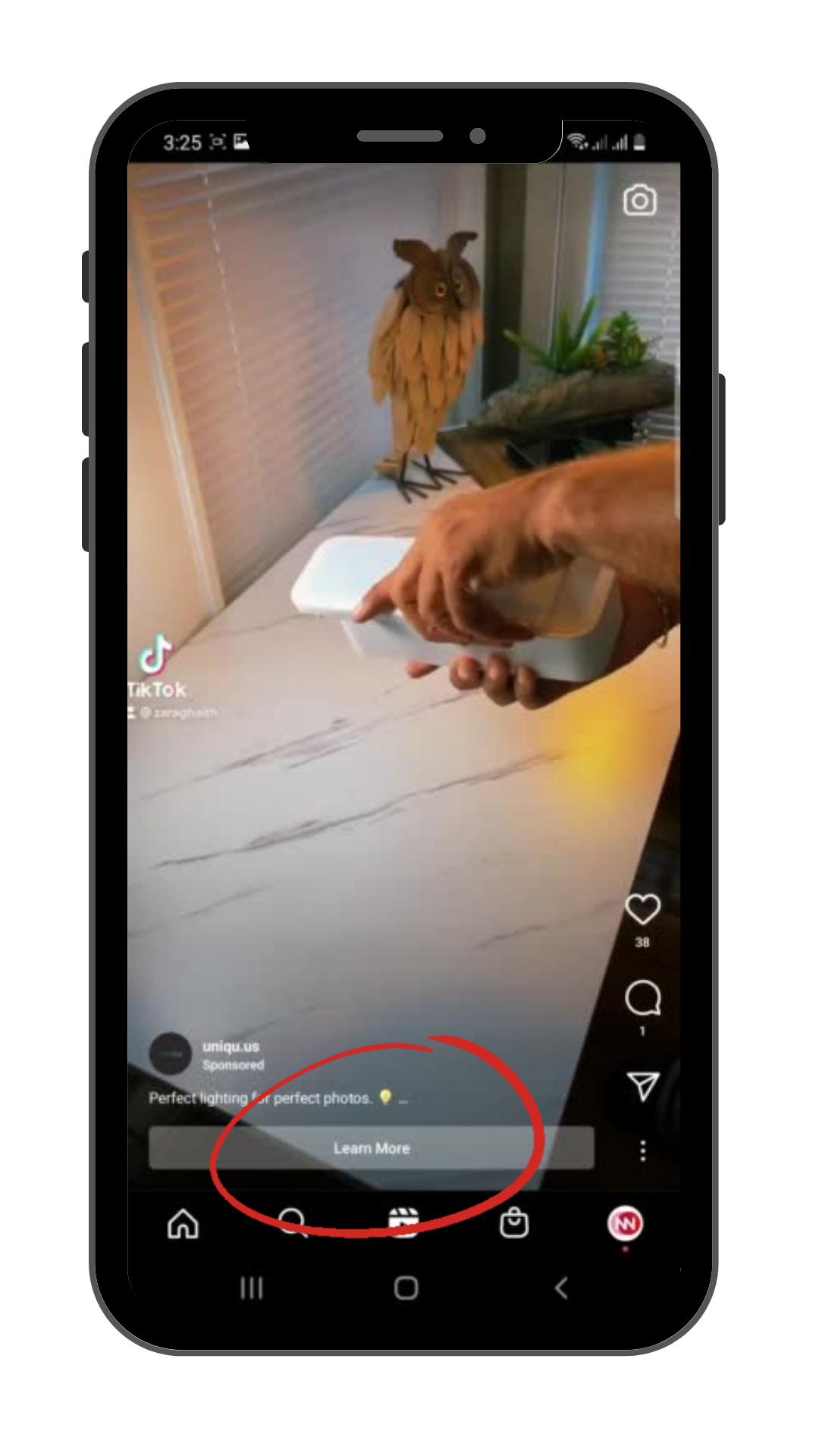 Where can you find these type of ads?
All of the times that we have ran into Reels ads so far have happened when we're scrolling through the Reels that we initially accessed from the explore page. Instagram will also provide people with controls on the Reels ads they see just like any other ad. If people see an ad they don't like, they can skip the ad, or tap the menu on the post to hide or report it.
How to Create Instagram Reels Ads
After you've created your Reels creative you just have to turn it into an ad in the Reels feed.
If you've ever set up your ads via Facebook Ads Manager, creating Reels Ads will be a walk in the park.
Step 1.
Go to the
Ads Manager
. (Make sure you've set up your business account first).
Step 2.
Click Create an ad.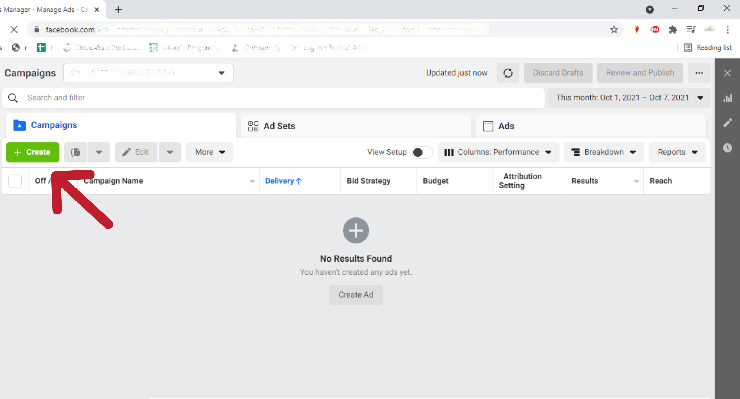 Step 3.
Select your campaign objective and click "Continue"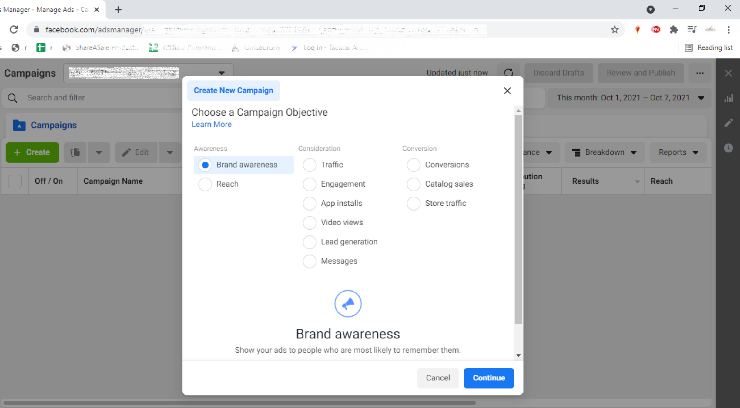 Step 4.
Fill out campaign details (name, budget, etc).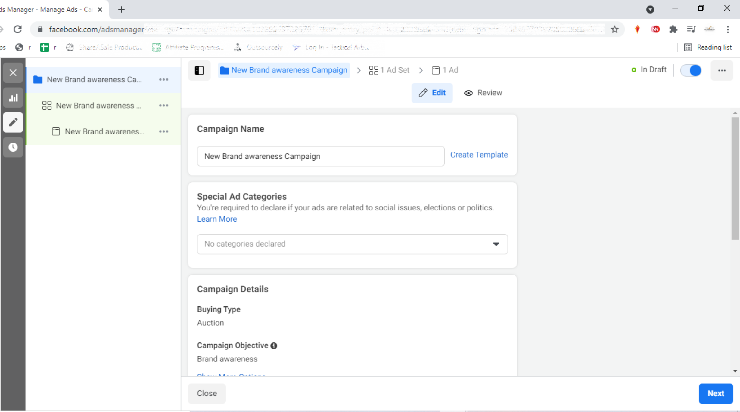 Step 6.
Fill out ad set details (audience, targeting, schedule).
Step 7.
Navigate to Placements and choose Manual Placements.
Step 8.
Choose Reels under the Stories and Reels dropdown menu.
Step 9.
Optimize your ad (choose creative and call to action).
And there you have it – your first very own Instagram Reels ad!
According to Justin Osofsky, Chief Operating Officer of Instagram, they see Reels as a great way for people to discover new content on Instagram, and so ads are a natural fit. Brands of all sizes can take advantage of this new creative format in an environment where people are already being entertained.
With some inspiration under your belt and the knowledge on how to get started, your business is ready to use Instagram Reels ads to reach your target audience, increase brand awareness and expand your reach on the platform.
If you are using Instagram to reach new customers, we hope you know how to leverage this platform's advantages. To help you out, we've created this freebie with 10 mistakes most people make. So let's make sure you're not one of them.
10 NON-OBVIOUS INSTAGRAM MISTAKES YOU'RE PROBABLY MAKING
We respect your privacy. Unsubscribe at any time.