TikTok doesn't have many options for inserting links in your content. Like Instagram, TikTok only allows inserting one particular link in your bio.
That link can be anything you want from a link to your blog, shop, Facebook page, VENNDY profile, etc.
Unlike Instagram, TikTok offers you a special place to link your Instagram account and YouTube channel beyond the link in your bio.
But not all users can see the feature for adding another link. You may even read contradicting information about who can and cannot add a link to their TikTok bio.
Did all Android users gain the link in bio option on their TikTok profiles? Do users with personal accounts who have an iOS device are still missing this feature?
By the end of 2020, it appears that it also depends on your location. It seems that most users in the US have access to adding a link in bio for their TikTok account. Still, thankfully there's a solution for non-US users as well.
How to Add a Link in TikTok Bio:
1. Switch/Start a TikTok Business Account
Assuming you need a link in bio (and we'll explain below why you may need), all you need to do is switch your current Personal/CreatorAccount to a TikTok Business Account or start a new TikTok Business Account. You also must have over 1K followers before you'll see this option available.
To switch to a business, account click the 3 dots on the right corner of the screen.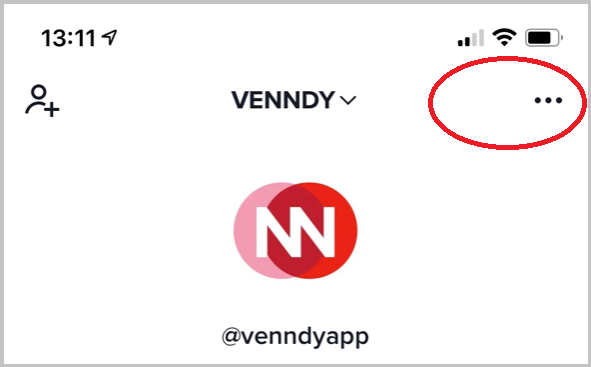 Then choose "Manage account".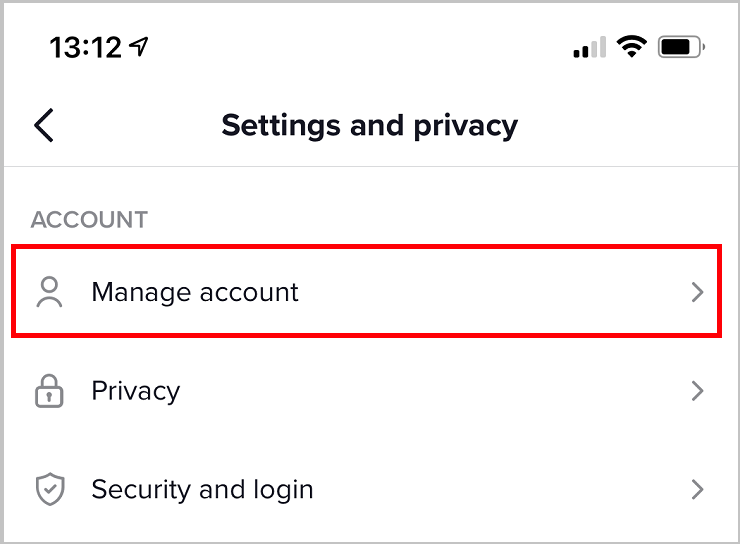 Under "Account control" click on "Switch to Pro Account."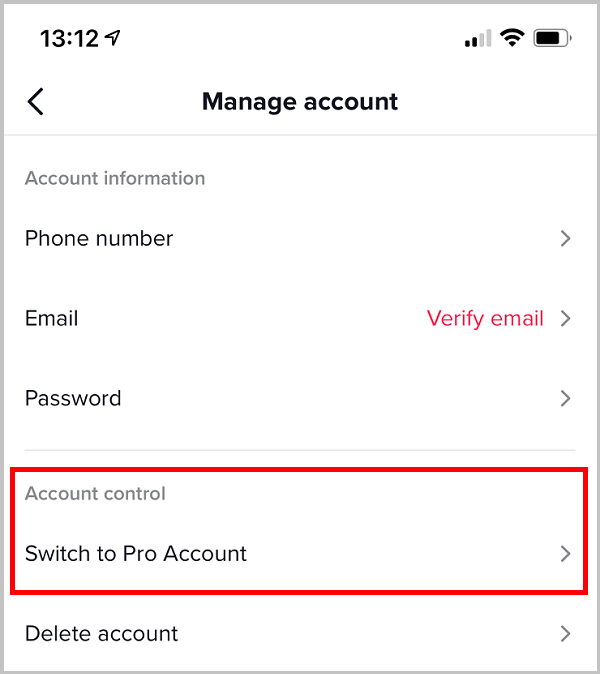 Select under the "Account type" the Business Account and choose a category.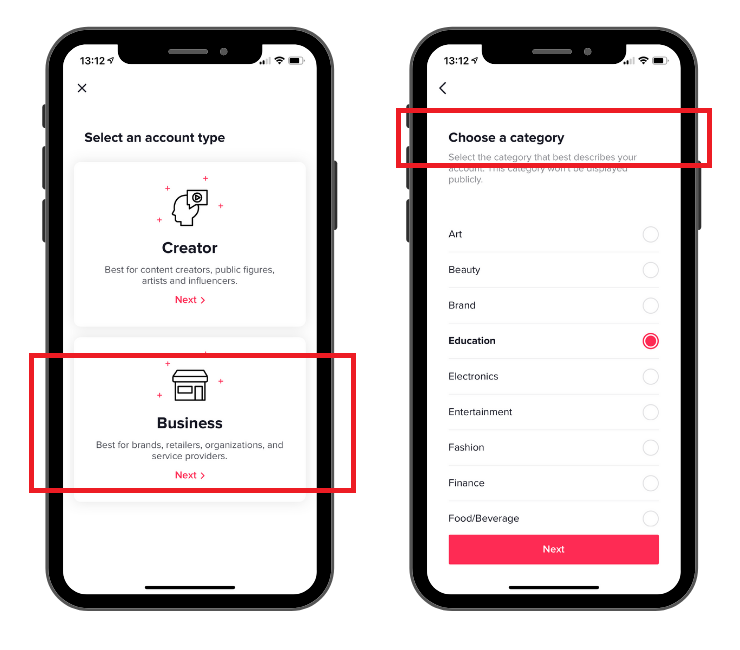 Now go back to your profile.
2. Click on "Edit Profile"
Click on the "Edit Profile" button in your profile and access this page: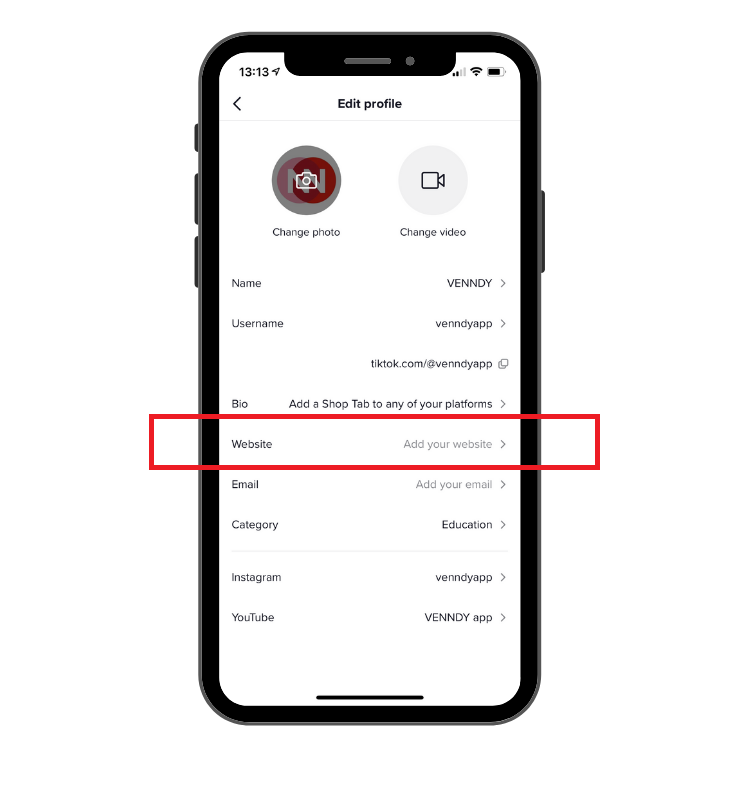 3. Insert Your Link
Now, choose which link you will insert and type it in and click the "Save" button!
And that's it! Adding a link to your TikTok bio is simple as that. It takes a few 5 minutes, and you can always go back or change again the option chosen.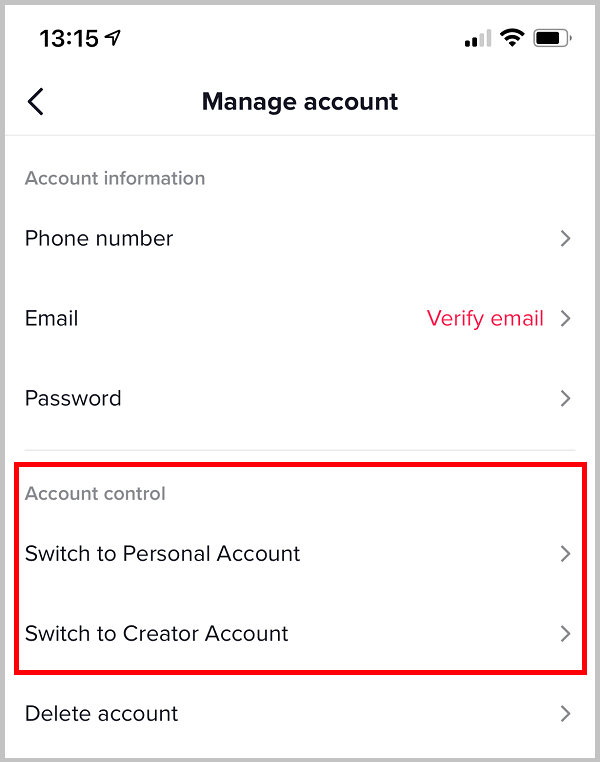 What's the downside?
Switching to a business account does come with a price tag. Unfortunately, with a business account, you can't use all of the sounds offered on TikTok; you can only use sounds for commercial content.
When you go to pick a sound for background, you'll get a notice: "This sound isn't licensed for commercial use."
In case you want to have access to all TikTok sounds, you should consider keeping your Creator or Personal account and not switching to a business account.
Which link should you add to your TikTok bio?
Like many other social media platforms, such as Instagram, TikTok, only lets you place one URL in your bio. For brands with lots of content to share, this may be a problem, especially if you wish to promote simultaneously more than one product or piece of content.
Since you have only one link for placing in the TikTok bio, you want to think smartly about which link to put in there.
You can link to your blog, website, shop, Facebook page, etc. But that might not be good enough as it may not be related to your TikTok content or the path you wish your followers to go.
Today, there are many tools for creating a smart landing page for social media platforms. Many of them started as a link-in-bio tool for Instagram. Linktr.ee is one of the first and simple ones. We also see lately TikTok users using Beacons.page as a landing page for a list of links.
These kinds of services provide an option to create a customizable page to link different links to anything you want. Their paid version also gives additional design customization. You can check a few of the other tools for Instagram here.
Link in bio tools are extremely important and effective for any brand trying to get web traffic and sales on social platforms — and it's important to find the best tool for you.
A tool with a list of links allows you to link to your website, shop, Twitter account, LinkedIn, and VENNDY Shop Tab. VENNDY allows you also to create a landing page with list of links as well as a more advanced e-commerce tool for linking to any URL.
VENNDY is an e-commerce marketing platform that gives you tools for promoting your services and content in a shop-like format for easy navigation and maximizing audience reach.
You can use Linktr.ee service or the other software services to refer people from your TikTok account to anywhere else, all depending on your needs and business model.
Read more about TikTok for Entrepreneurs and how it can help you grow your business.
By linking your VENNDY profile, you have the opportunity to monetize your content on all social media platforms, including TikTok. You can turn your content into an evergreen source of a passive stream of income by referring your audience to your favorite and recommended products mentioned in your videos.
One of the best ways of monetization for content creators is through referrals. If you are new to affiliate marketing, to help you along, we have created a free "Affiliate Marketing Strategy Cheat Sheet" according to which you can build your "Affiliate Marketing Strategy Map."
GRAB OUR FREE AFFILIATE MARKETING STRATEGY CHEAT SHEET AND BUILD YOUR AFFILIATE MARKETING STRATEGY MAP
We respect your privacy. Unsubscribe at any time.