You don't need hundreds of thousands of followers to make money on Instagram. In fact, you can read here how content creators and influencers with 10,000 or less are getting the best results for businesses.
If you are a business owner, a seller, or a digital creator thinking, "how can I grow my business using Instagram"? "how can I make money by monetizing my content on Instagram"? - read on.
Whether you use Instagram to represent your own brand or promote a partner's brand, the tools we share here will help you make the most of your Instagram presence and social reach and grow your business with potential revenue from multiple income streams.
This post may contain affiliate linking for your convenience. These links don't cost extra for you to use and we always share our honest opinion!
There are 4 main ways to make money on Instagram:
Sponsored posts and partnerships.

It is used mainly for brand awareness and relevant for digital creators with at least a couple of thousand followers.





Selling your own products with a shop tab

(whether physical, digital, dropshipping or your services such as coaching or courses).




All of the 3 above at once!
In this post, we'll be focusing on how you can build an Instagram shop without store. In other words, how you can make money on Instagram by linking it to a shop tab, where you can sell your brand's or partner's products straight from Instagram.
If you are wondering why you should add a shop tab to your Instagram and how to build an Instagram shop even without a store, this post is for you!
A sale can be only a click away if you use one of the tools we mention here. This way, you can:
Make money and scale as you grow...




Use the benefits of Instagram but at the same time avoid being 100% dependent on the platform by using tools that let you diversify traffic and income sources.
So, what are your options?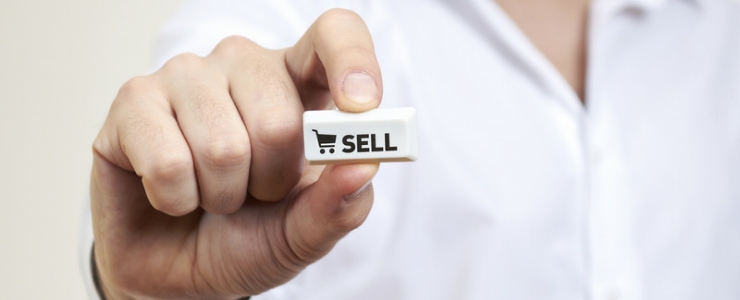 In this post, we'd like to show you 4 ways to grow and monetize your Instagram account with or without a website or a shop.
1. INSTAGRAM SHOP TAB - BEST FOR SELLERS OF PHYSICAL PRODUCTS
To build a shop on Instagram, you must start with a Facebook Shop because this is how you manage it.
Until recently, to create a shop on Facebook, you had to have a shop on one of the approved e-commerce platforms by Facebook. In which case, when someone clicks a product you tag or goes to the SHOP ICON, a product page is open and redirects to your website outside of Instagram.
In the example below, @luckyandlovely can tag products on her feed, sending users to the product page on her shop: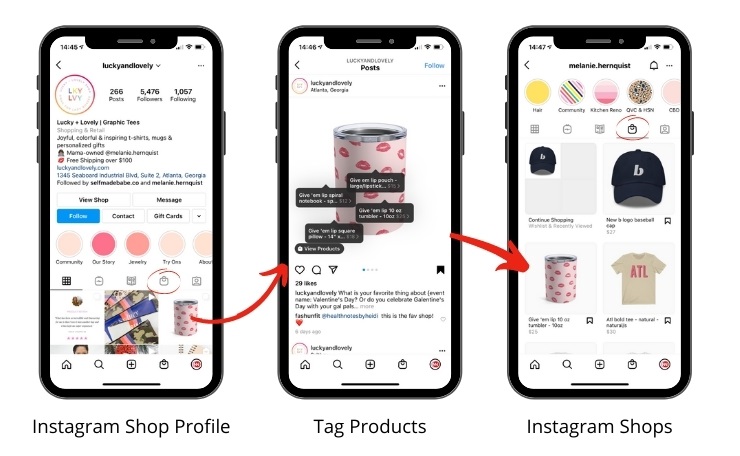 Or, she can invite followers to check the Instagram shop tab.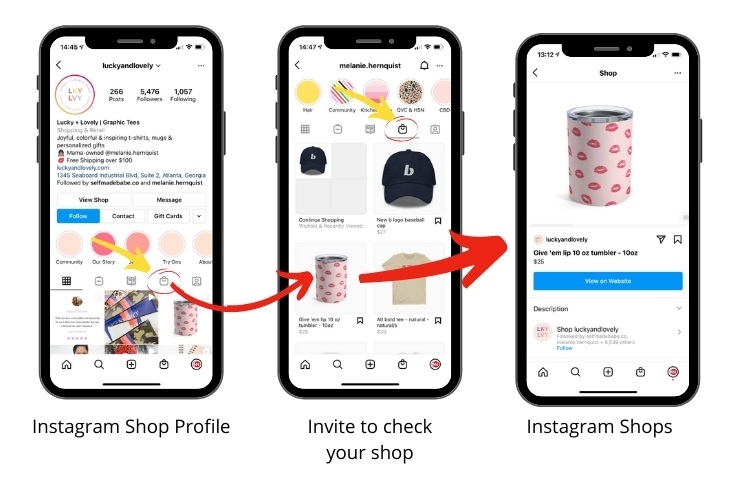 Either way, when an independent store is used, clicking on VIEW ON WEBPAGE button will send users outside of Instagram: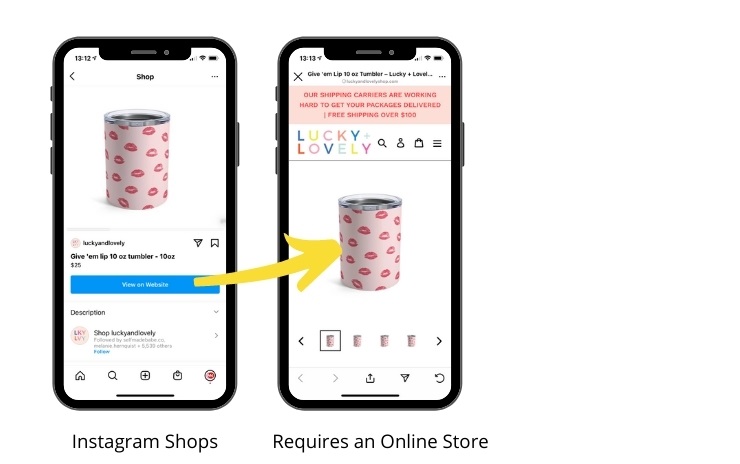 Since May 2020, when Facebook introduced the new Facebook Shops to help small businesses take their business online, you can create your shop straight on Facebook, using Catalogs.
In this case, users will not need to leave Instagram to make a purchase. They are being kept on the platform.
In a previous post, we've highlighted the Pros and Cons of Building a Facebook and Instagram Shop.
Since Instagram is changing focus to becoming more e-commerce oriented, making it easier for people to shop on Instagram should be part of your digital marketing strategy.
The reason for having a shop straight on Instagram is to make it easier for you to promote your products directly and for shoppers to get to know your business and buy as smoothly as possible.
Once you have the shop icon on your profile, you can tag products on your feed and stories, use the swipe up feature (even with less than 10K followers), and help people understand what your business is about.
For a step-by-step guide on how to start an Instagram shop, check this post.
With all the advantages, there are four things to remember:
Traffic -

Merely having a shop is not enough. Like every other web presence, you need to grow traffic and conversion to make it profitable.

Social media is only one way to connect with your audience.




The right mix

-

Your Instagram feed should not all be about products you sell. T

o avoid overwhelming or annoying followers

you can mix between content that your niche wants to see and occasionally add

post

s with your

products.




Use the link-in-bio for easy navigation identical to your feed

- Instagram audience generally buys different products to the search audience.

So,

directing followers

through

the link in bio

to your

store's homepage

may not be ideal if your

homepage

is

filled with items different to those on

y

our Instagram account.




If you want anyone following the link to quickly find the product they had seen on Instagram,

link to an identical grid with

specific collection

s to match your feed

. The collection

may

contain all the products

that are related without annoying Instagram followers, yet giving a

better experience for potential buyers.




What if you are not a seller?

The shop option works only for Instagrammers who have a qualified shop on Facebook and have products to sell. If, for example, you are a service provider, content creator or even a seller on Etsy, Instagram shops will not work for you. So, you may want to check the other options we mention.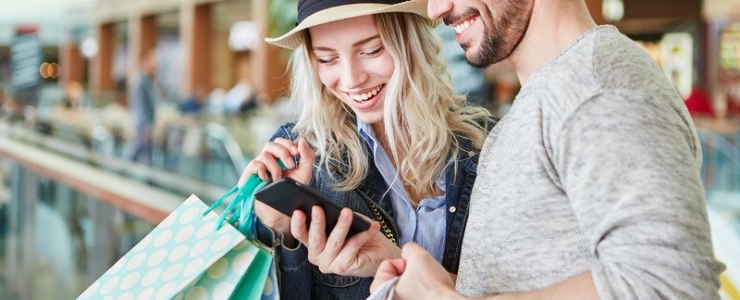 2. INSTAGRAM SHOP TAB USING DROP SHIPPING AND PRINT ON DEMAND - FOR GRAPHIC DESIGNERS, ARTISTS, AND DIGITAL CREATORS
If you don't have your own products to sell, you can still sell products that are designed by you (or hire someone to design them for you), and connect a print on demand service, such as these companies, to deal with the shipping and customer service for you!
The advantage of using a drop shipping service is that you don't need to deal with anything! The print on demand service takes care of manufacturing, packaging, and shipping!
Here are some of the best print on demand companies to work with:
Items you can create and sell on the website include:
Clothing (T-shirts, Jackets, Hoodies, Sweatshirts, Sweatpants, Underwear, Leggings, Shorts)
Bags (Tote bags, Laptop cases, Drawstring bags, Backpacks, Phone cases)
Accessories (Jewelry, Bracelets, Necklaces, Face masks, Keychains, Flip flops)
Home and Living (Coffee mugs, Blankets, Stickers, Pillows, Wall art, Posters, Towels, Pet products)

Items you can create and sell on the website include:
Wall Art (Art Prints, Framed Art Prints, Canvas Prints, Metal Prints, Posters)
Home Décor (Pillows, Throw Blankets, Curtains, Wall Clocks, Rugs, Wallpaper)
Furniture (Credenzas, Benches, Bar Stools, Counter Stools, Side Tables)
Bed & Bath (Comforters, Duvet Covers, Bath Mats, Hand & Bath Towels, Shower Curtains)
Office (Stickers, Notebooks, Stationery Cards, Acrylic Trays, Planners)
Tech (iPhone Cases, Android Cases, Apple Watch Bands, Laptop Sleeves)
Apparel & Bags (Face Masks, T-Shirts, Tees, Leggings, Hoodies, Bags)
Outdoor & Lifestyle (Yoga Mats, Beach Towels, Can Coolers, Sun Shades)
Items you can create and sell on the website include:
Clothing (Dresses, Hoodies & Sweatshirts, Leggings, Skirts, Socks, T-Shirts)
Stickers (Car Stickers, Laptop Stickers, Magnets)
Masks (Fitted Masks, Flat Masks, Kids Masks)
Wall Art (Framed Prints, Metal Prints, Photographic Prints, Posters)
Home & Living (Acrylic Blocks, Bath Mats, Clocks, Duvet Covers, Floor Pillows, Magnets)
Accessories (Backpacks, Makeup Bags, Scarves, Socks, Tech Accessories)
Stationery (Greeting Cards, Hardcover Journals, Pencil Cases, Postcards, Spiral Notebooks)
If print on demand, and dropshipping sounds like something you are interested in, read more about How to Create an Online Shop With or Without a Website.
One of the best print on demand companies to work with is Printful. Unlike RedBubble and Society6, Printful integrates with a handful of marketplaces and e-commerce platforms (e.g. Shopify).
In this case, this means that when using Printful you can also create a shop for Instagram, just like we showed in Section 1 above.
But what if you don't want to have a full store? or if you are using more than one dropshipping service.
For example, let's say you are using a few services at once to promote and sell your products - Printful, RedBubble, Society6, and even Etsy.
This means that you have 4 different channels through which you are selling products you. So, how do you bring them all together into one shop?
We've seen people trying the Pinterest Shop feature. But the thing is, pins are not manageable. Once repined by others, you have limited to no editing options.
As a seller and a shop owner, you want to control your assets as much as possible! So, what are your options?
Using VENNDY you can import all the products you designed on as many platforms into one place. Then, using the Insta'nt Shop tool, match Instagram posts to an identical grid of image s with multiple links leading to your products on the various print-on-demand sites.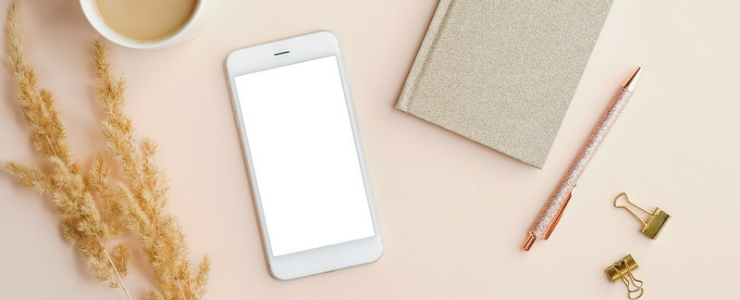 3. INSTAGRAM SHOPPABLE GALLERY WITH A STORE FROM ONE OF THE MAJOR MARKETPLACES - FOR CRAFTERS AND ARTISANS
Having your own self-hosted store will help you grow your brand, add customization, build an email marketing plan, and personalize.
If you don't want to start from scratch with building and growing traffic to your store, you can always build one on one of the major marketplaces:
We've written before about How to Create an Online Shop With or Without a Website and Tips on How to Choose the Best Marketplace and Start Selling on Amazon, eBay, Etsy, and VENNDY , but here are just some of the marketplaces where you can start a shop in no time:
Etsy

–

Etsy helps you

get exposure to a large customer base with a particular interest in purchasing unique and hand-made products. This can help in increasing sales to the right audience.
eBay

–

eBay is one of the biggest marketplaces with a

large audience from all over the world. eBay is

also

very supportive of sellers. You can sell anything you want on eBay in any niche, and there is an audience for everything.
Wish

-

Wish has a very large audience, and people buy anything and everything on the app. This means that it is a great way to increase sales and get more eyes on your products.
Storenvy

-

Storenvy is a relatively newer marketplace. The competition isn't as big as in the other examples, but it also has a smaller audience than Etsy or eBay. Storenvy doesn't charge any listings fees like Etsy or eBay.
Poshmark

-

Poshmark is a social marketplace for new and secondhand style where millions of people sell and buy fashion and beauty products.
How do you use Instagram to grow traffic to a store built on a marketplace?
One way is to simply link to your store URL through your Instagram link-in-bio.
Another option is to leverage your feed by linking to specific products in a grid identical to your feed for easy navigation and quick product discovery.
Using VENNDY you can import all the products you sell on one or more of these marketplaces into your shop on VENNDY. Then, using the Insta'nt Shop tool, match Instagram posts to an identical grid of images with multiple links leading to your products on any of these marketplaces.
Here is an example of an Insta'nt Shop with a shoppable gallery identical to the Instagram grid, with deep linking to item pages on Etsy: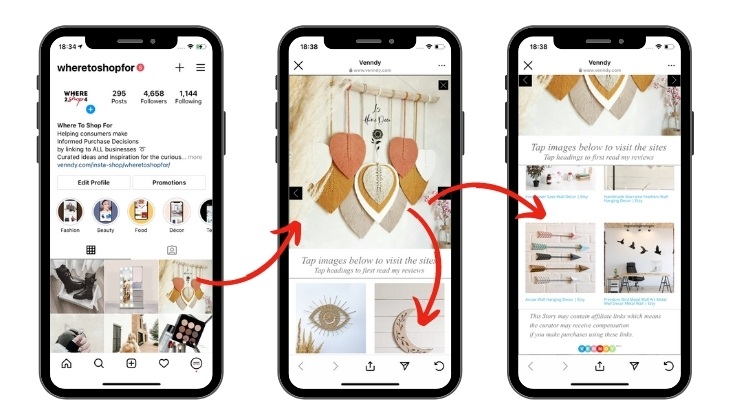 To learn how to build your Insta'nt Shop on VENNDY, check out this tutorial.
If you are new to using Instagram for growing your business, to help you along, we have created a free guide with 10 non-obvious Instagram Mistakes You're Probably Making, and How to Fix Them.
GRAB OUR FREE HOW TO FIX 10 NON-OBVIOUS INSTAGRAM MISTAKES AND START USING AFFILIATE MARKETING ON INSTAGRAM
We respect your privacy. Unsubscribe at any time.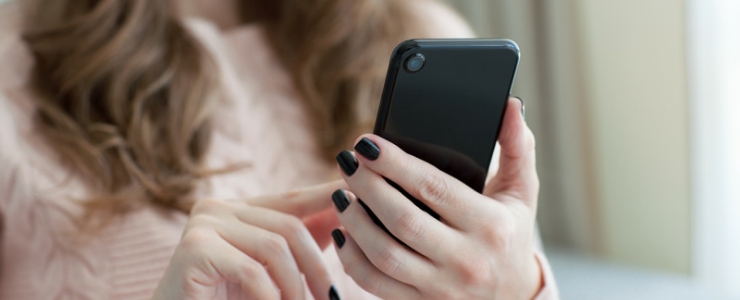 4. INSTAGRAM SHOPPABLE GALLERY WITHOUT A SHOP - FOR AFFILIATES, DIGITAL CREATORS, CONTENT CREATORS, AND ONLINE BUSINESS OWNERS
If you are not selling only physical products, if you are selling digital products, if you are a publisher, content creator, service provider, or anyone looking to grow their business on Instagram, this is for you.
Using VENNDY's shop tab assumes anything and everything with an online presence is a product. Articles, travel destinations, restaurants, digital products, online services, advice, and information are URLs that users can share and be discovered by others.
Why? Because everyone can use their experiences, expertise, personal taste, and personal connections built with their audience to create a better online experience for your audience.
Need proof?
In 2020 Instagram, the social platforms understood they need to offer additional tools for content creators.
That's why they've created the Instagram Guides.
Guides are the new way to share and consume content on Instagram. This feature allows creators to use Instagram as their platform for sharing tips and advice, instead of having traffic redirected outside of Instagram - to a blog or another website.
Guides can only be linked to your own posts, or to products on other accounts you follow. If you select to build a Product Guide as the guide type, you'll need to choose the products from an Instagram Shop.
In the shop tab on Instagram, you will first see the shops of accounts you follow, and you can also scroll through those shops or search for a specific shop in the search bar.
Once you select the shop, choose the product you want to feature and then select the posts associated with that product. Remember, you can only feature one product per guide.
But Guides don't give you the option to integrate outside e-commerce links or products from shops you don't follow.
Using VENNDY you can build your shop with promoted items, recommendations and "best of lists" and monetize with referrals and affiliate marketing.Use the only link you have on Instagram, the link-in-bio, to invite followers to check it out.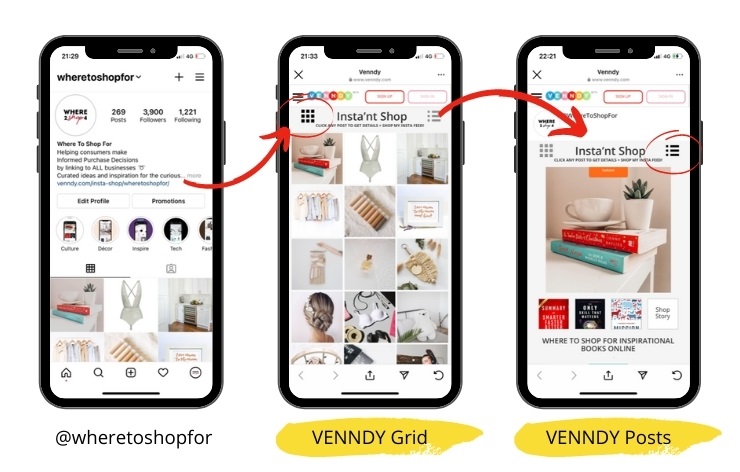 This feature is no different than a landing page, that allows creators to use Instagram as their platform for sharing tips and advice, and yet build another destination site with monetization options.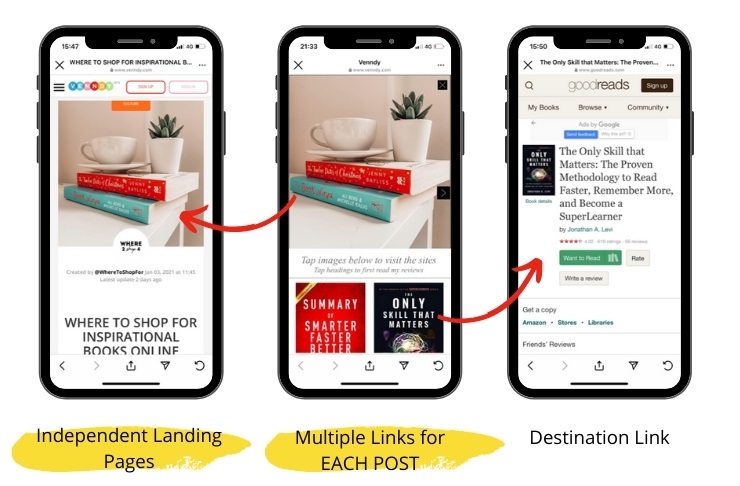 Sign up to VENNDY to learn more.
If you are new to affiliate marketing, to help you along, we have created a free "Affiliate Marketing Strategy Cheat Sheet" according to which you can build your "Affiliate Marketing Strategy Map."
GRAB OUR FREE AFFILIATE MARKETING STRATEGY CHEAT SHEET AND BUILD YOUR AFFILIATE MARKETING STRATEGY MAP
We respect your privacy. Unsubscribe at any time.